Discussion Starter
·
#1
·
Well if you all remember in early Feb-April we took on a Restore on a John Deere 170 for that nice fellow. He offered us a GMC and we were not going to take it but offered it to our friend. My friend wanted it but got busy with a girlfriend. Got sick of him forgetting everything he told us he was doing and dropped it. I am a man of my word and in my head had to get this truck off the guys hands as I told him we would take it. Well finally was able to get my neighbor and our schedule to line up. Got it home yesterday. Went to charging battery and start cleaning the mouse hotel interior!! :tango_face_surprise
Forgot the camera to document the horror of mouse crap EVERYWHERE :tango_face_sad: . Well dad vacuumed it and I used interior cleaner on dash and plastics. It doesn't smell too bad now. After a while tried to start it and it fired up! :tango_face_grin: Acted like a bad vacuum leak though, wouldn't idle and stalled? I got tire step out and went to town with choke cleaner tracing leak, found chewed off pcv line. Replaced it and cleaned throttle body and it idled nice and ran much better! I was Chevy Tech when these first came out so feel like home under hood!
Let it run for a while and tried trans a little , brakes seem to hold and trans shifts in gear ok, fluid burnt smelling and coolant had rust glob. Heater seem to blow warm and fan sounds like mouse condo in it. A/C inop most likely out of Freon. Most likely a flip as I have no need nor desire for it as does dad. My sister might want it or her husband, not given it away though. Nor wanting to marry it if my sister gets it, frame is scalely
Today is pressure wash and maybe a slight drive around road.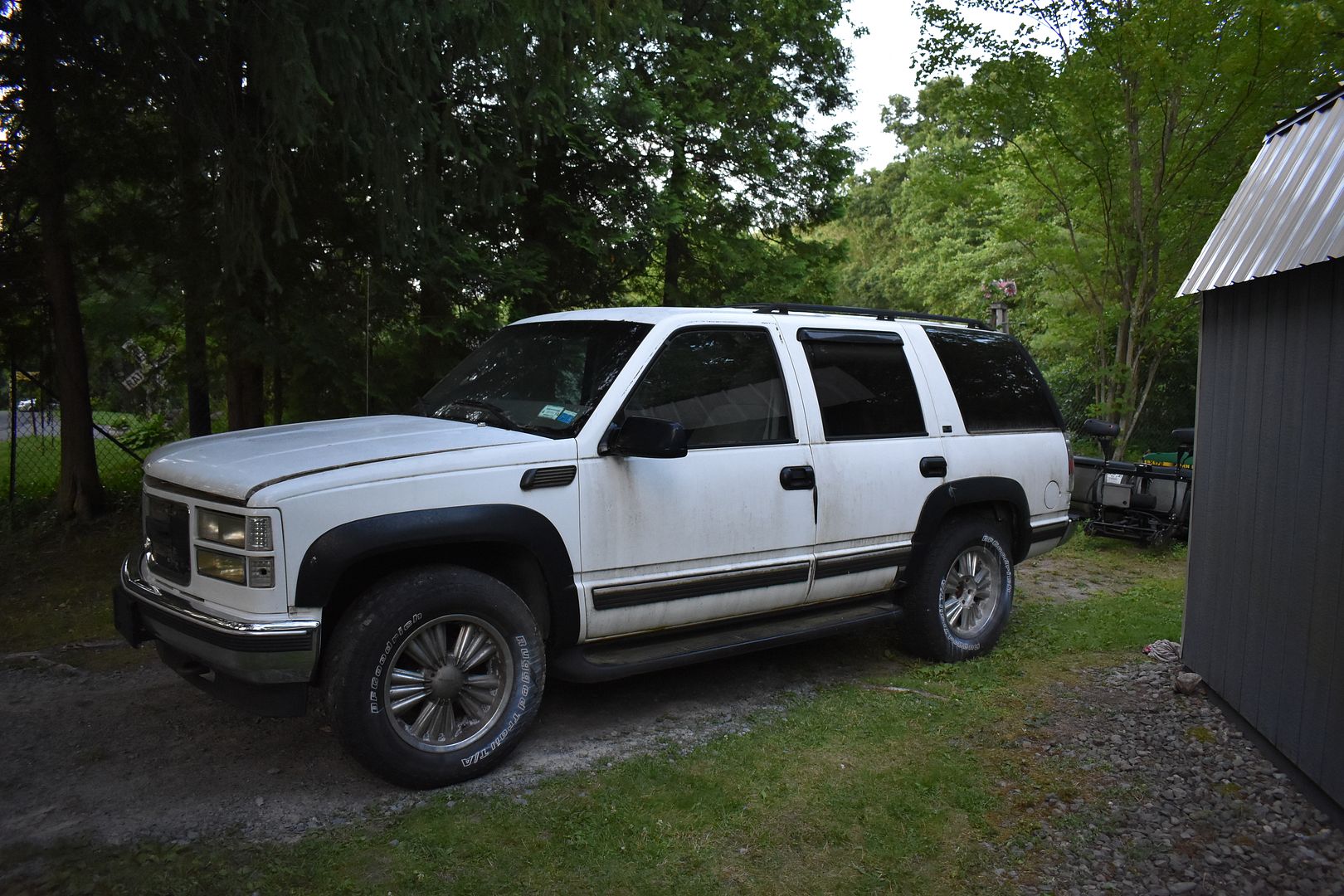 A taste of the interior before cleaning!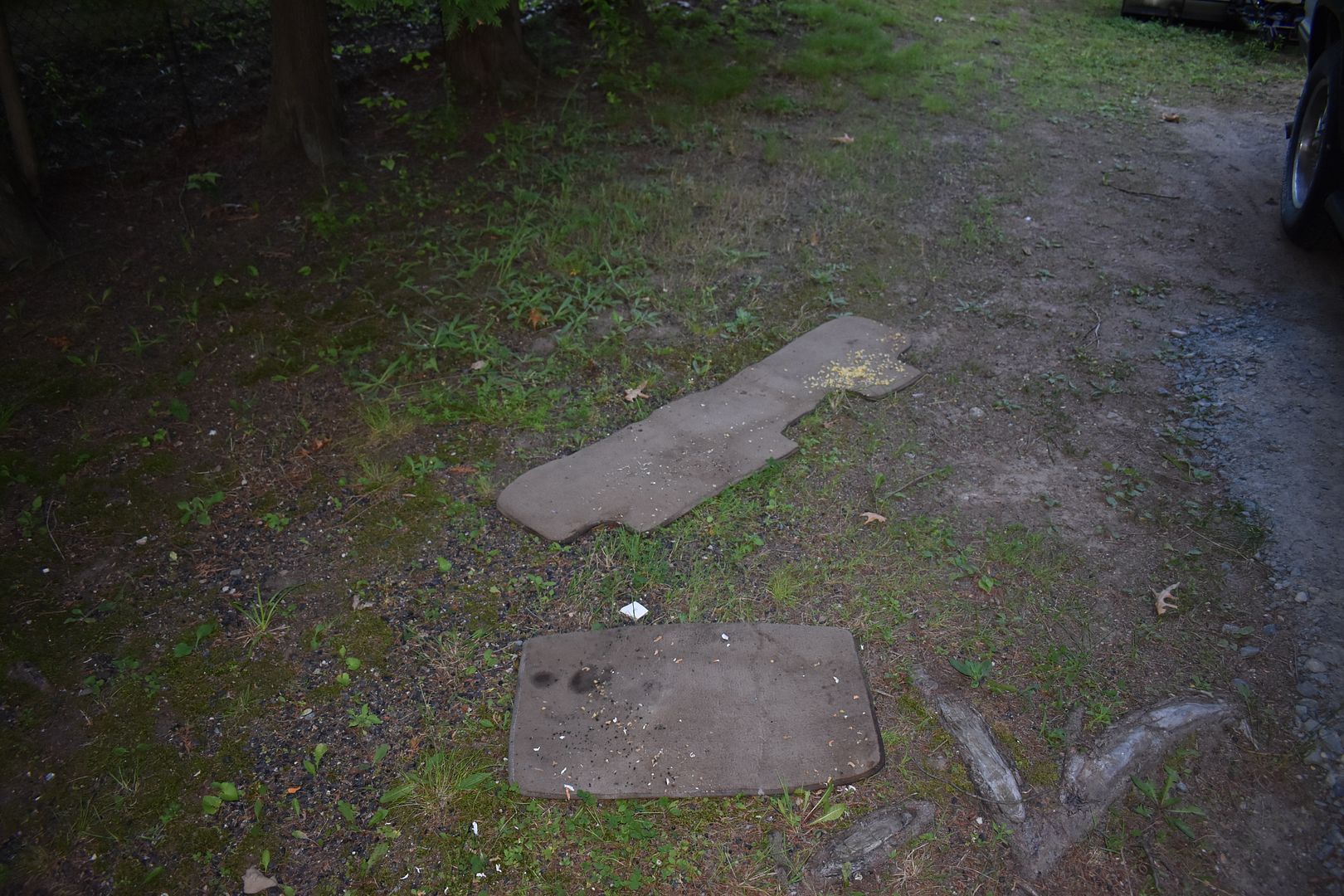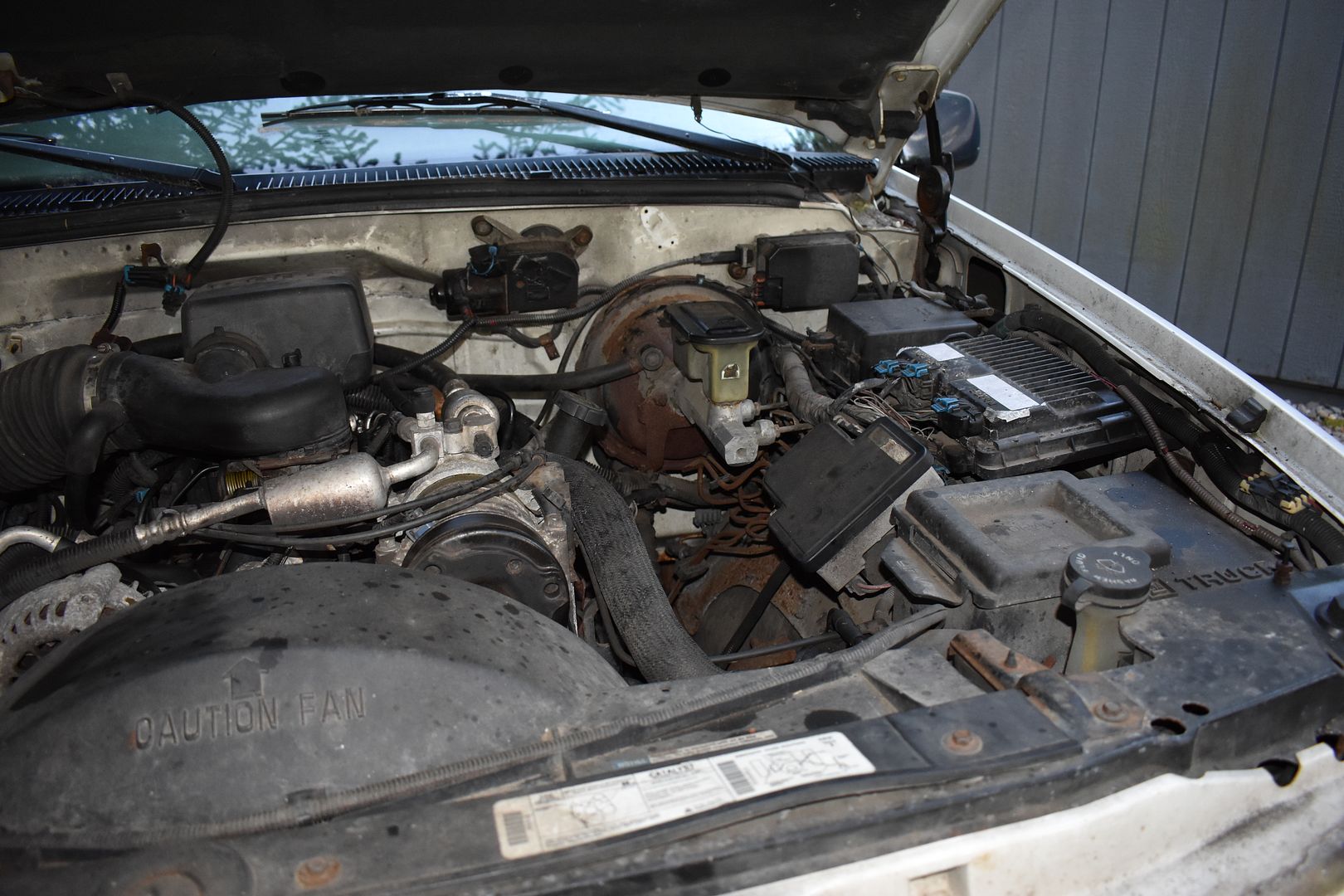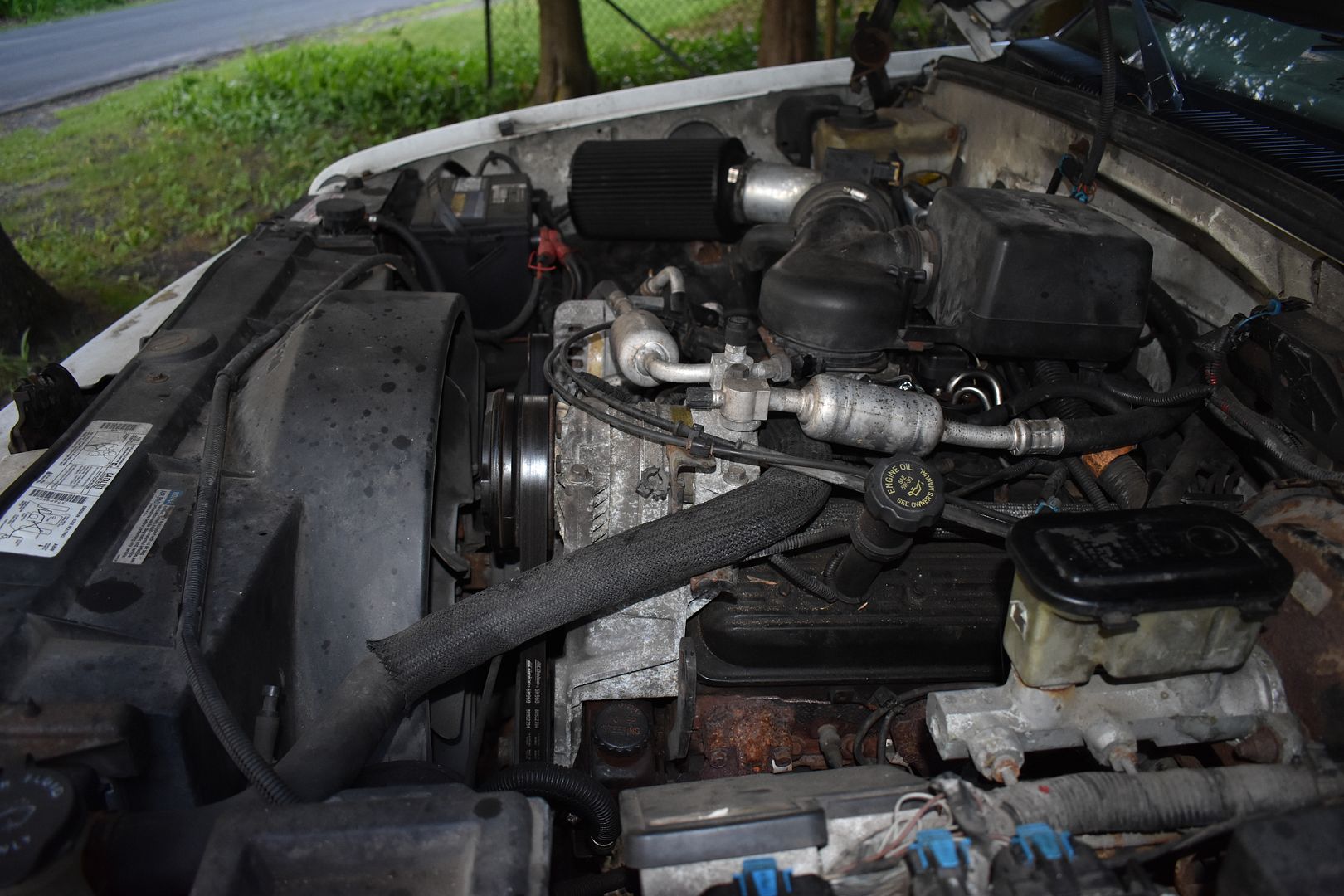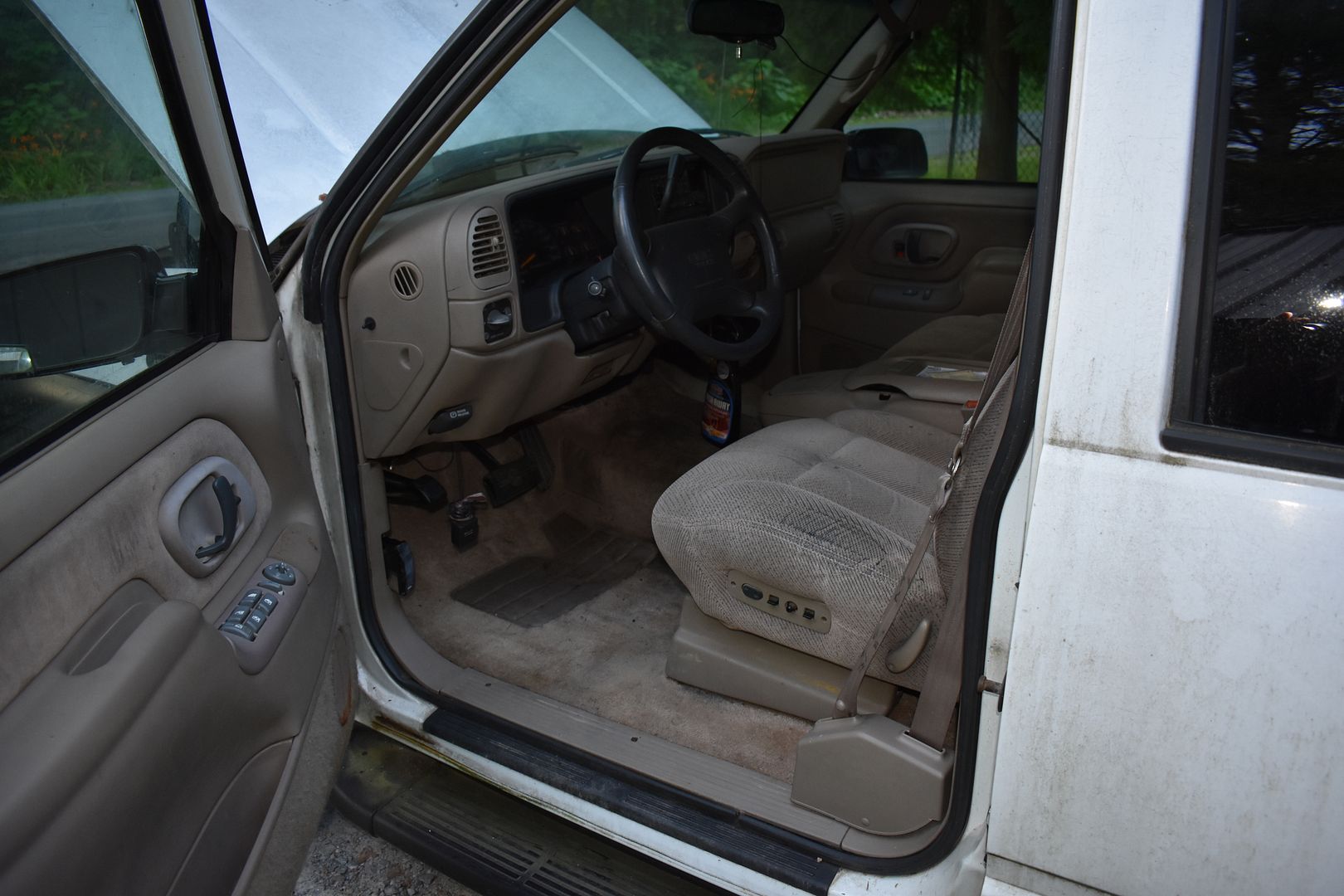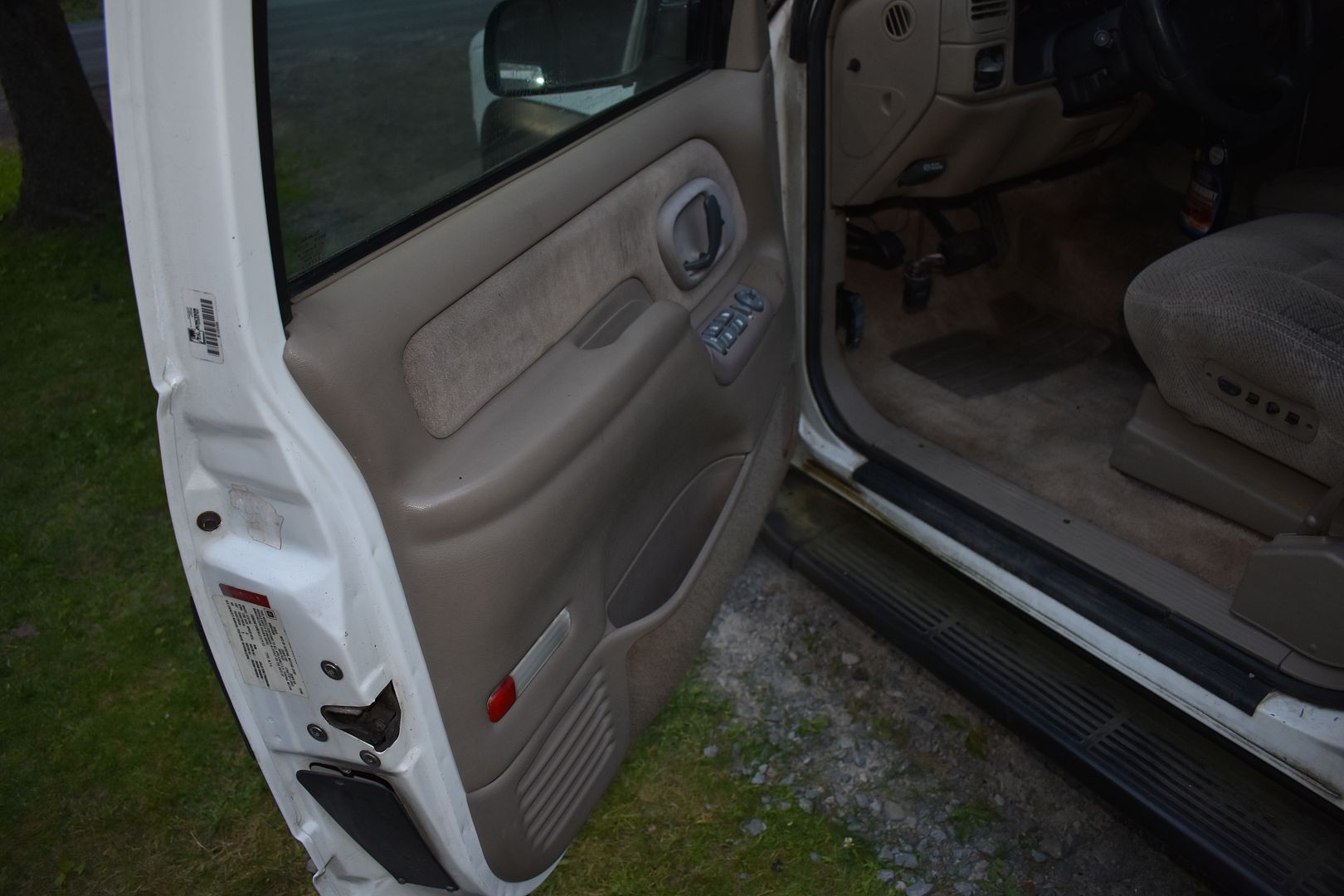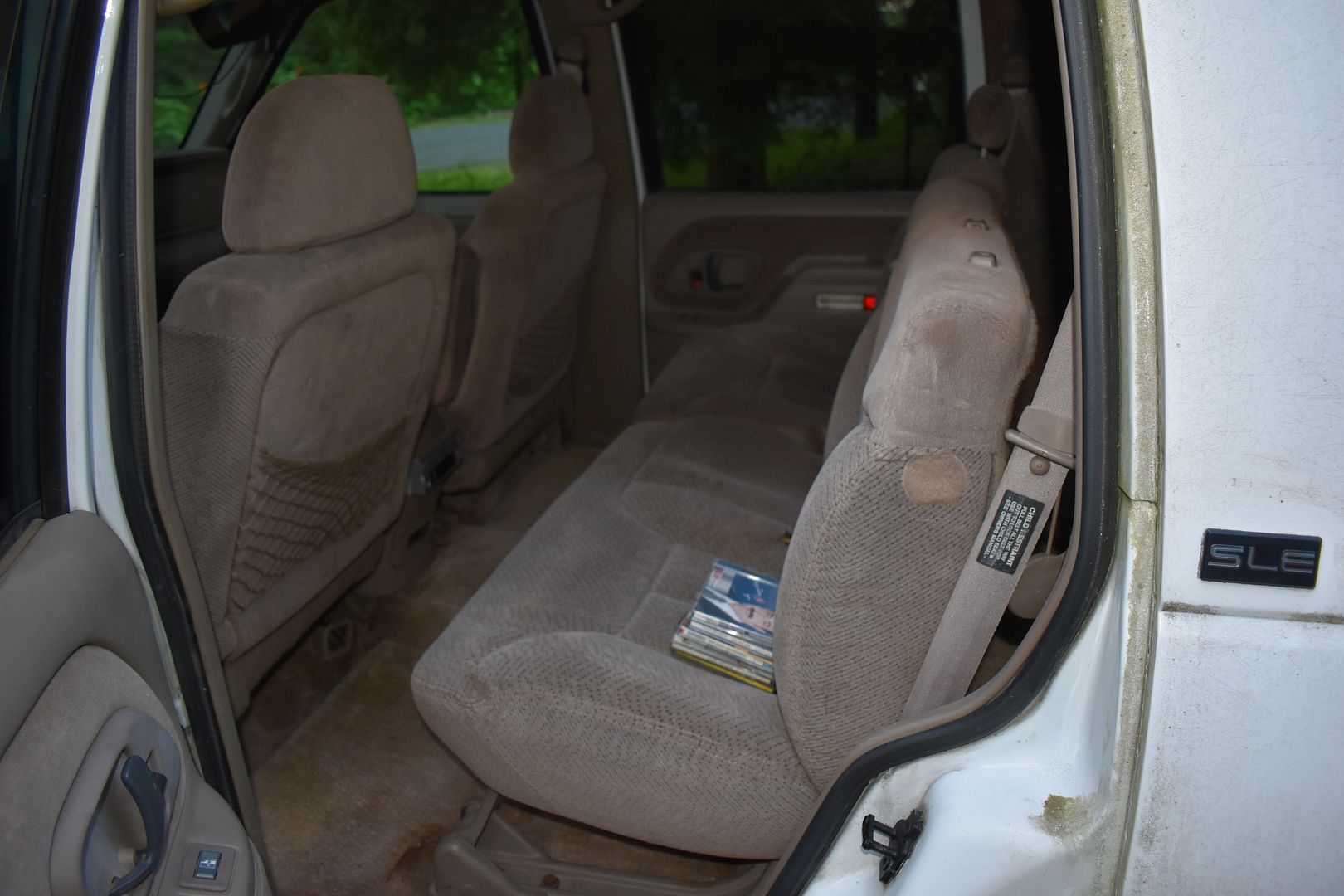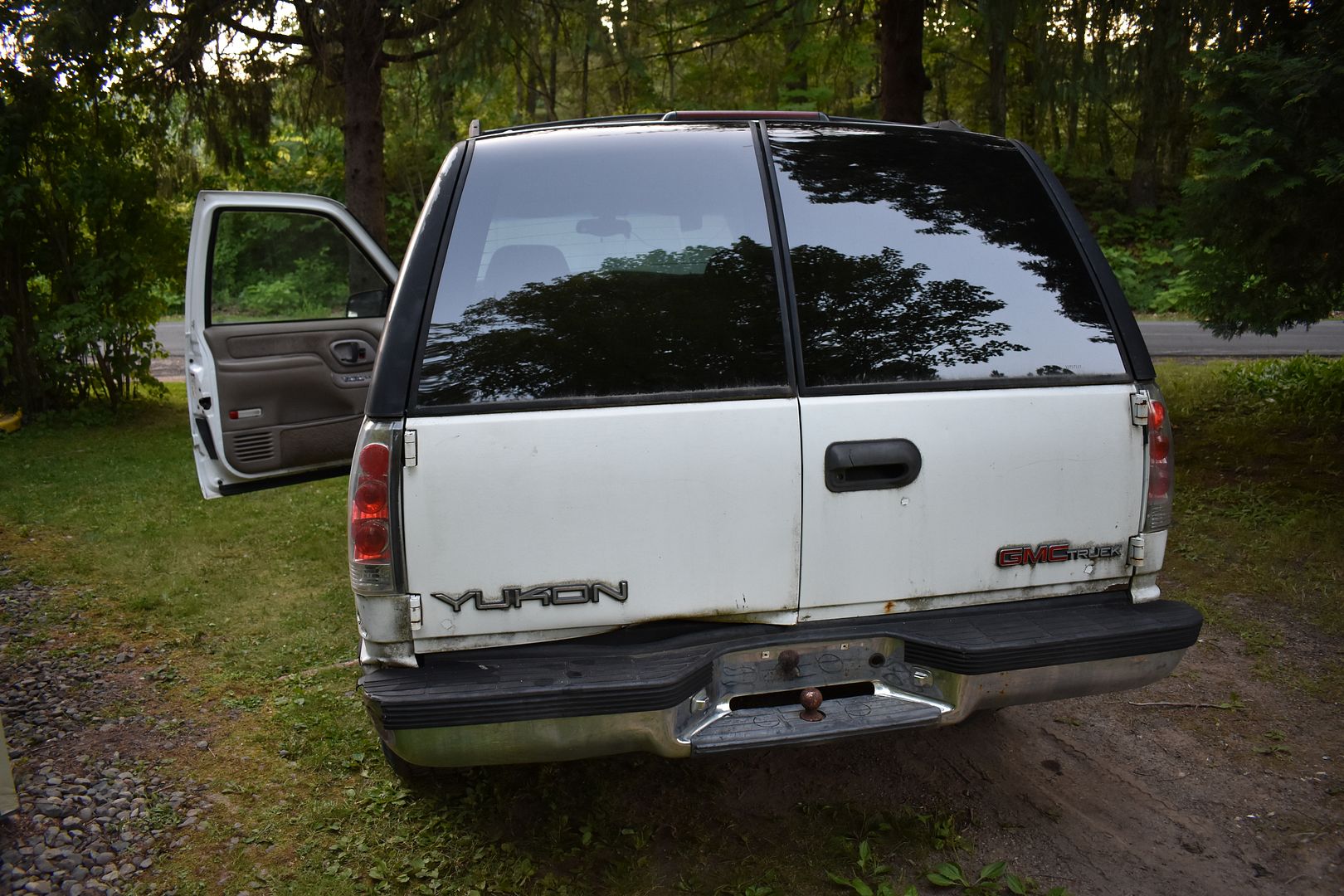 This damage might be easy to straighten but paint was poorly redone! Looks all cracked and faded.
This was real bad! Looks better now!
Missing door panel, junkyard is our best bet if going to at least fix this and missing glass on right mirror.