Discussion Starter
·
#1
·
Well, I'm at it again! I've decided to improve my rust removal technique. I now have a 10 gallon bucket with @4.5 gallons of apple cider vinegar in it for soaking larger parts.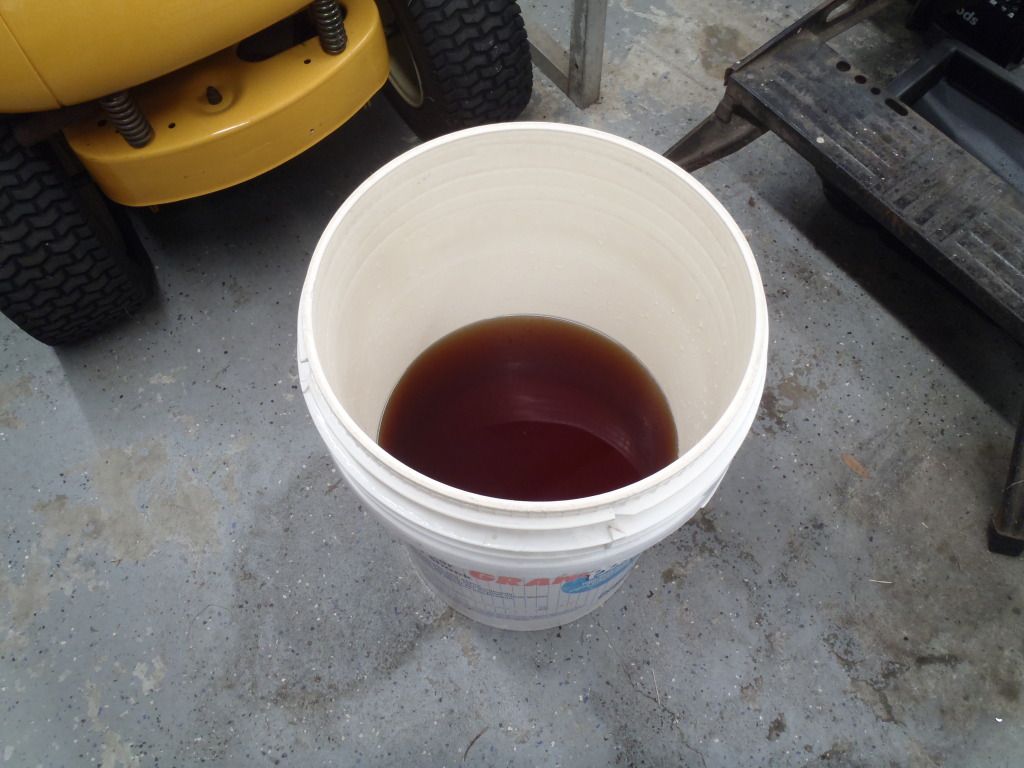 I decided to try this out on a large Briggs flywheel from a 14.5 HP engine. This one has the replaceable aluminum ring gear and bigger magnets. My main concern was if there would be a reaction with the epoxy/glue that holds the magnets in place and the aluminum ring gear. I soaked this one for about a day and a half. The following are before and after pictures.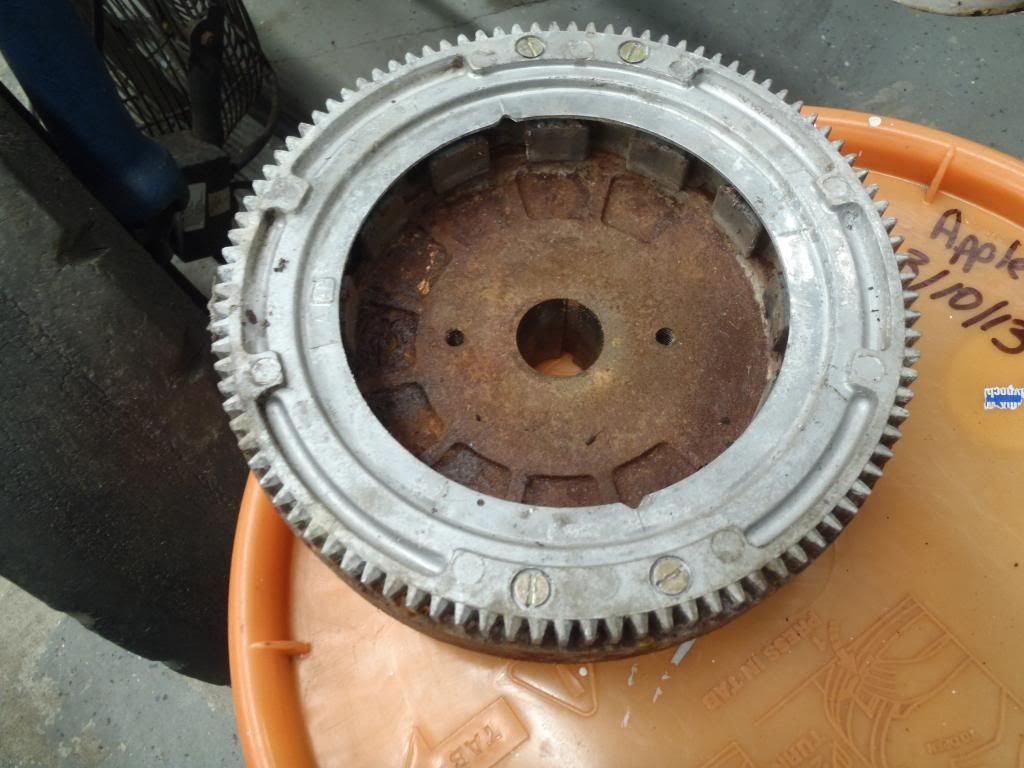 After removing the flywheel, I washed it off in water and used a nylon bristled scrub brush to knock off rust that was just laying on the surface. I did find that with water the item did slightly flash rust. You may see a slight orange tint in the after pictures. That was easily fixed with a little WD40. The next pictures show the finished item.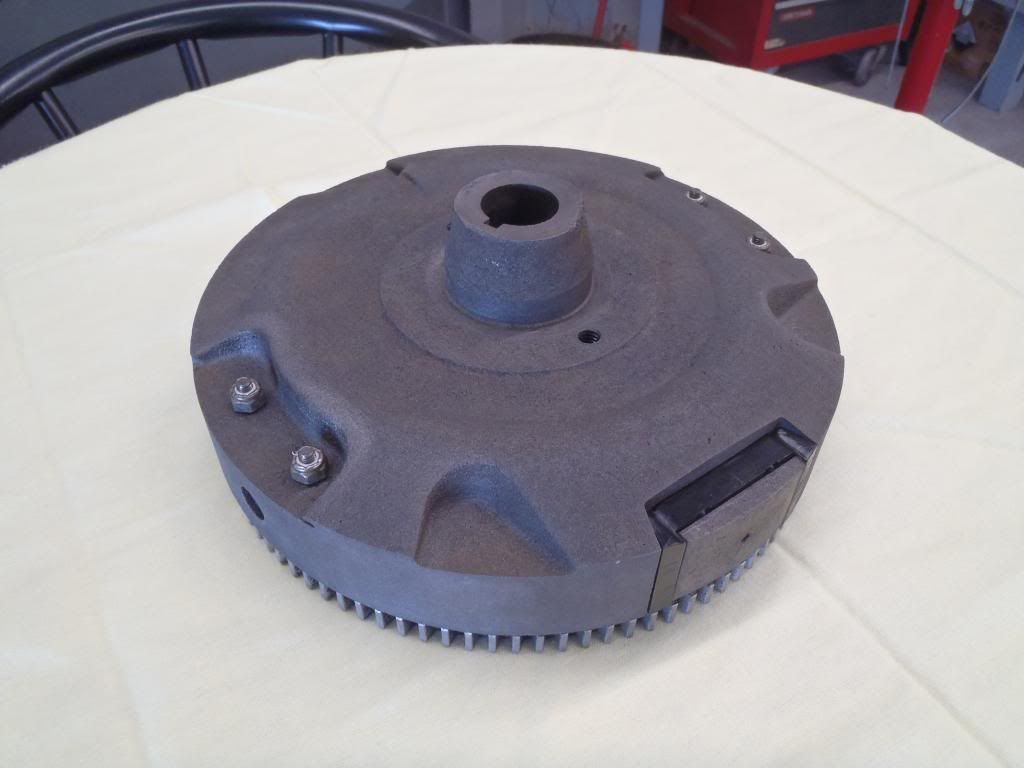 I used a flash on this to show the magnets underneath.
The ACV did not have any effect on the magnet glue or the aluminum. I could have removed the ring gear but I chose not to for this experiment.
I hope you folks have as much fun as I am cleaning and restoring these parts and remember to be safe!
SAFETY WARNING:

Be sure to use the appropriate safety gear such as gloves, eye protection, good ventilation etc.