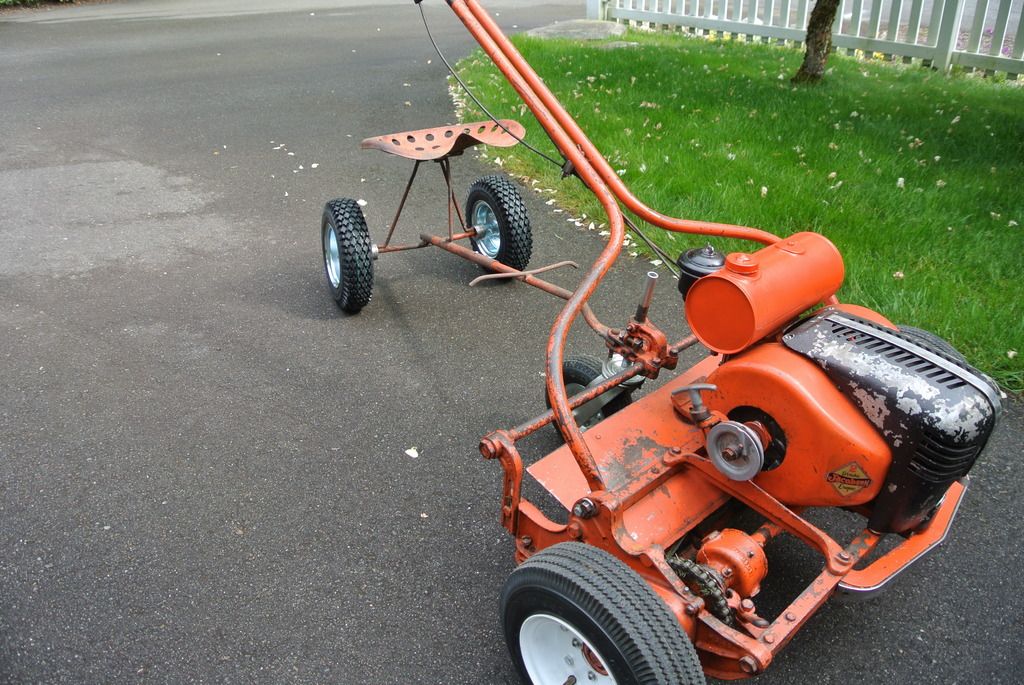 A couple of weeks ago I picked up a 1957 Estate 24" mower that included a type 36 A sulky attachment. I had been looking to get an original Jacobsen sulky for my Lawn King for a while so it's great to finally have this addition and better yet, I didn't have to ship it from out of state.
The sulky was missing its original rims and tires, but complete otherwise. The axle requires a 5/8" bearing so I found a set of go-kart rims with this size bearing type to run. The original rims must have been skinnier because there were washer stops that prevented the new ones from going all the way on so I first had to remove them before they would fit. After that, there was a bit of slack between at the axle ends so I filled it with some SS washers.
I also believe the original rims and tires were taller than the drive wheels on the mower. Me being me and particular about these types of things, didn't want the sulky wheels to be any larger than the drive wheels on the mower. Because of that, I chose to use the same size 6" wheels and tires that are on the LK.
Unlike the Eclipse sulky I restored, I don't plan to refurbish this one as it still has some decent patina left. My plan is to do a restore at the same time I did the mower someday in the future.
What is it like to drive?
I can really only compare it to riding behind the Speedway because it's the only other reel mower I've ridden behind. It is a smooth ride, noticeably smoother than the Eclipse sulky. It may be because it sits lower but it feels less rigid than the Eclipse unit. In terms of performance, I did notice that it does take away a little bit of power from the mower. The Speedway doesn't notice your extra weight at all in really any circumstances. I found that you do have to throttle the LK up in some areas where you wouldn't have to if you weren't riding behind it. It is not under powered, but I notice the difference in performance when I ride behind it.

Did somebody say FUN?
It is really a lot of fun- good fun. In fact I would say it's more fun in a humorous sense than it is riding behind the big Speedway. The LK is quite a bit lighter in comparison so it is a lot easier to control. The Speedway gives you a work out and is almost scary in some situations when you're going downhill because you have less control when you're riding behind it- no brakes! You feel like you should be in parade waving at people on the Lawn King Riding vs. Eclipse that wants to strictly means business and wants to go to work.
Speaking of parades, I'm trying to convince my sister to ride one of them in a local parade with me. It would be fun to bring both of them out, throw some red, white and blue decorations over them and cruise through.
Gahhh. LOVE vintage equipment- so much fun. :2th: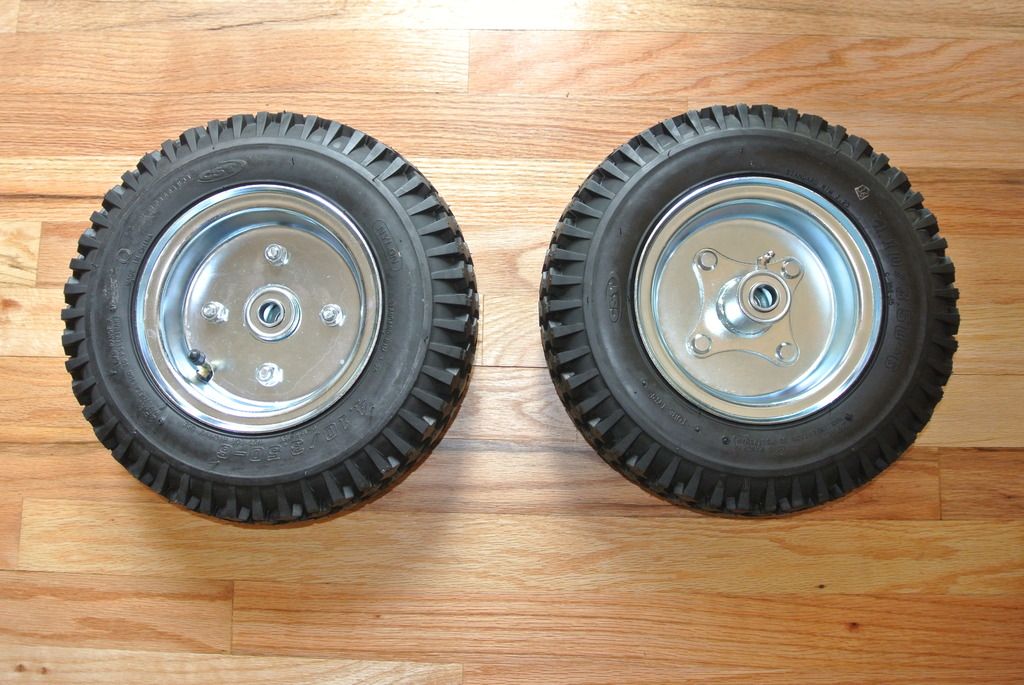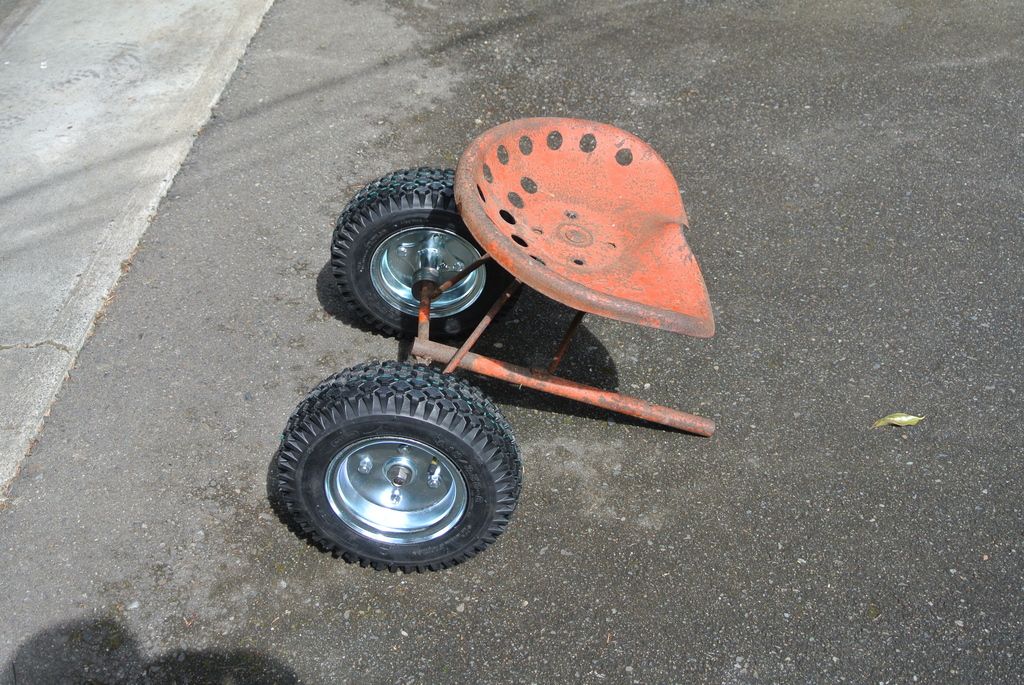 Wheels mounted up