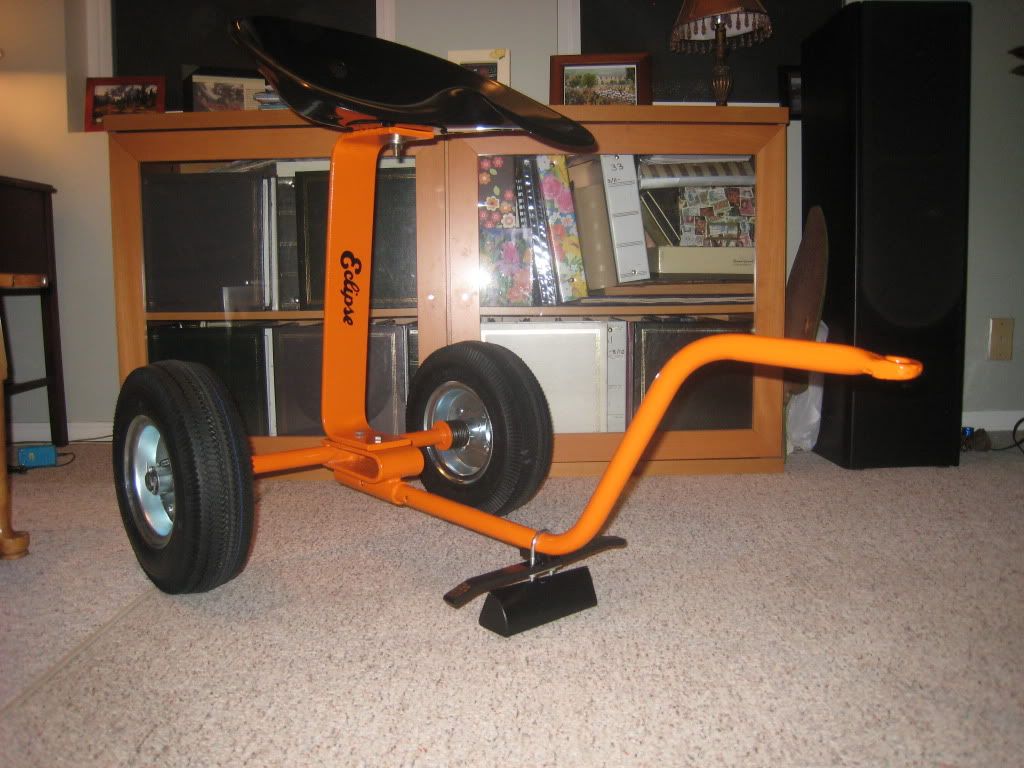 Over the past couple of months, I've been slowly doing a restoration on an original Eclipse sulky that I purchased the latter end of last year all of which was anything but eye catching. In fact, you could say it was an eye sore, especially behind the mower. Something had to be done. It took a little while longer than you would normally expect for a small restoration of this nature to take due t back ordered parts (the rims) that took over a month to receive, research and the production of a custom made original decal and also running into a snag with the original seat at the powder coater. Now that everything has been finished and finally come together all in one place, it is safe to call it done.
The powder coating job turned incredible and I am 110% glad I went this route instead of painting it myself. Why, for one reason, because this stuff is durable!! It is worth the extra cost tenfold and is perfect for an application such as this (especially for the seat and footrest) where they're going to need the increased overall durability. For an experiment, I also had a large fastener type washer powder coated along with the rest of the parts just to play around with it a bit and see how tough the coating really is. I found out that unless I were to take a dremel or drill to it, I honestly cannot scratch it. It is literally that strong as if the coating were seriously imbedded through the metal. From now on, all my restorations of this type are going to be powder coated! I wish I had the Lawn Queen Jacobsen that I did a couple years ago done this way as it'll have to be redone the right way someday.
The Parts: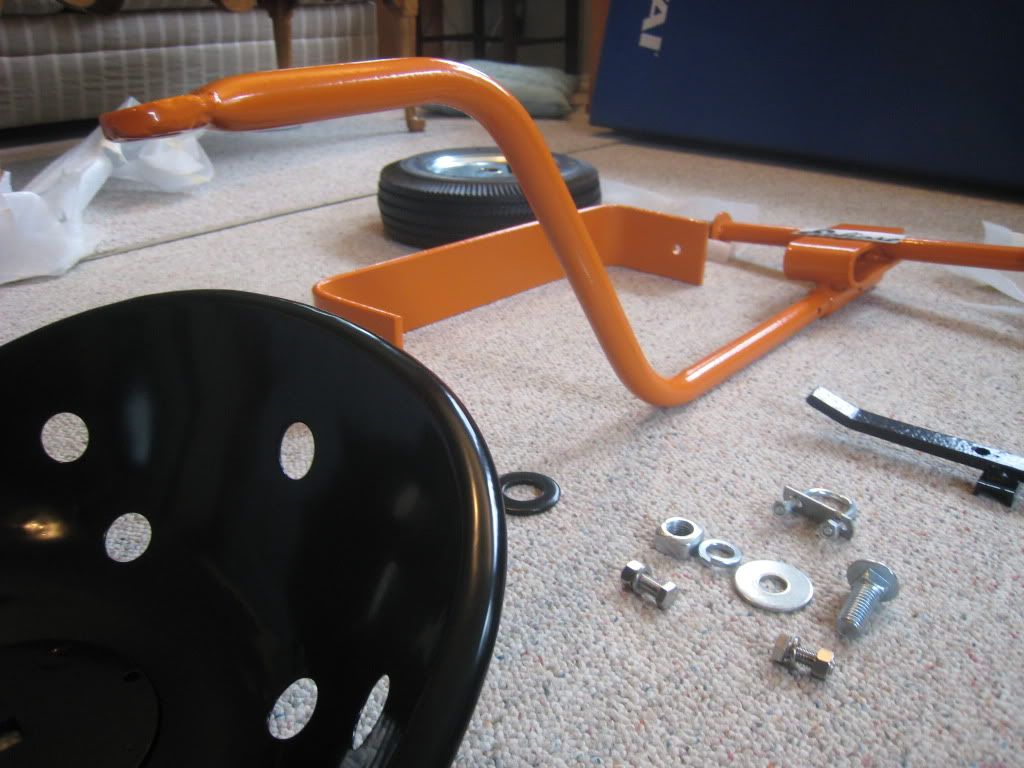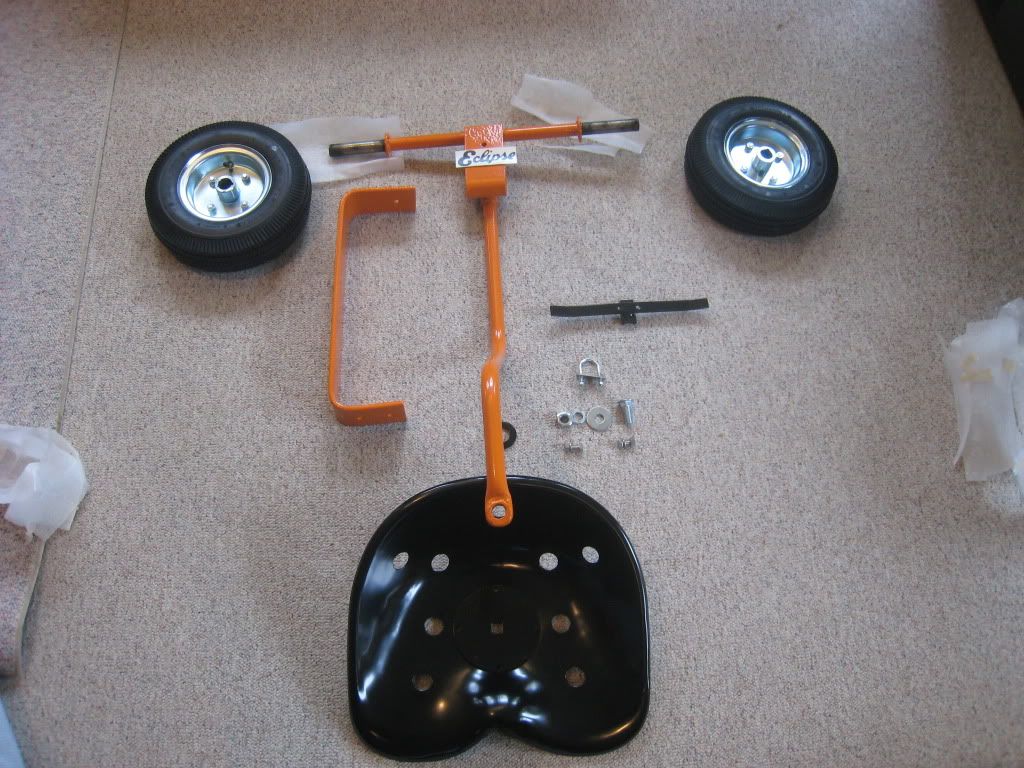 -Powder coated original colors and scheme
-Custom made decal
-New rims
-New tires
-New Seat
-All new stainless fasteners
It sure makes me want to have the mower all done up now to match. I definitely see that happening in the future, but not for a while though.
Like I explain in the video, it is restored to how it would've looked originally with the same shade of colors and color scheme. The rims were originally painted black, but I decided to leave them galvanized. Having them this way makes the whole thing pop a little more and goes along with my usual theme of leaving all the fasteners left un-colored.
Overall, I'm very pleased with how it turned out!
Video:
Eclipse Sulky Restoration and Speedway Mower Updates - YouTube