Discussion Starter
·
#1
·
I have been pulling my 5x8 trailer around the yard for small jobs and to give the kids rides and it can be a bit of a strain on the mower, especially on the hills. I had a quad chassis back in the barn so I decided to put it to some use!
Already started building parts of it, first mock up.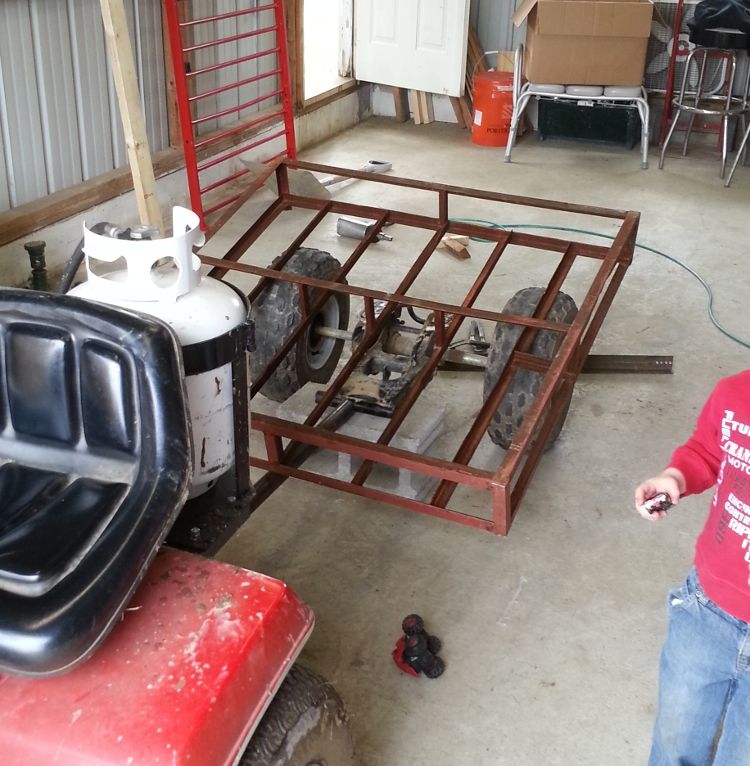 Got the stuff on the bottom done for support, 3/16" angle and tubing, a little overkill but its all I had and I don't have to worry about a weight limit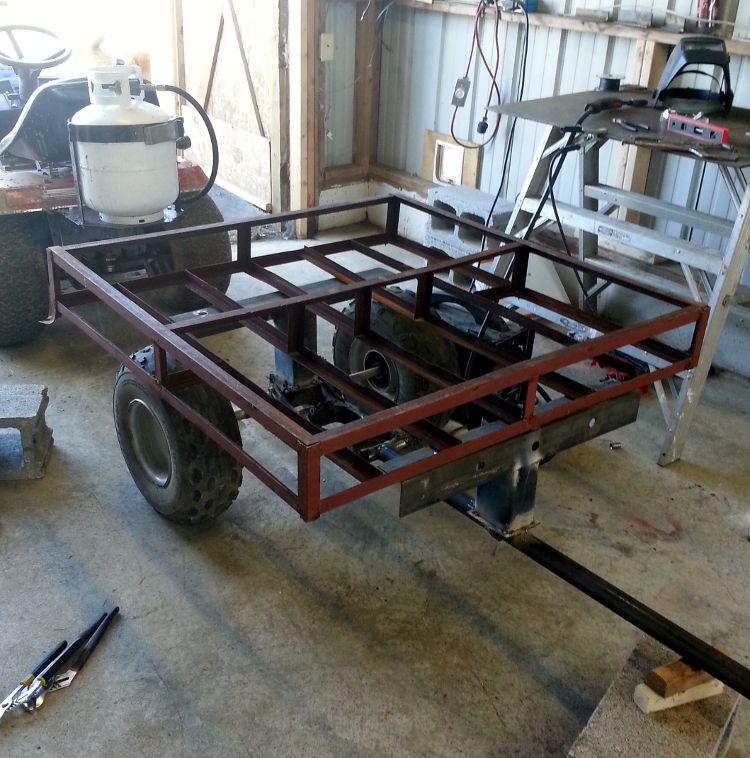 Almost welded the small frame onto the trailer itself but ended up putting wood in between, if I ever want to build up a different bed for it I can.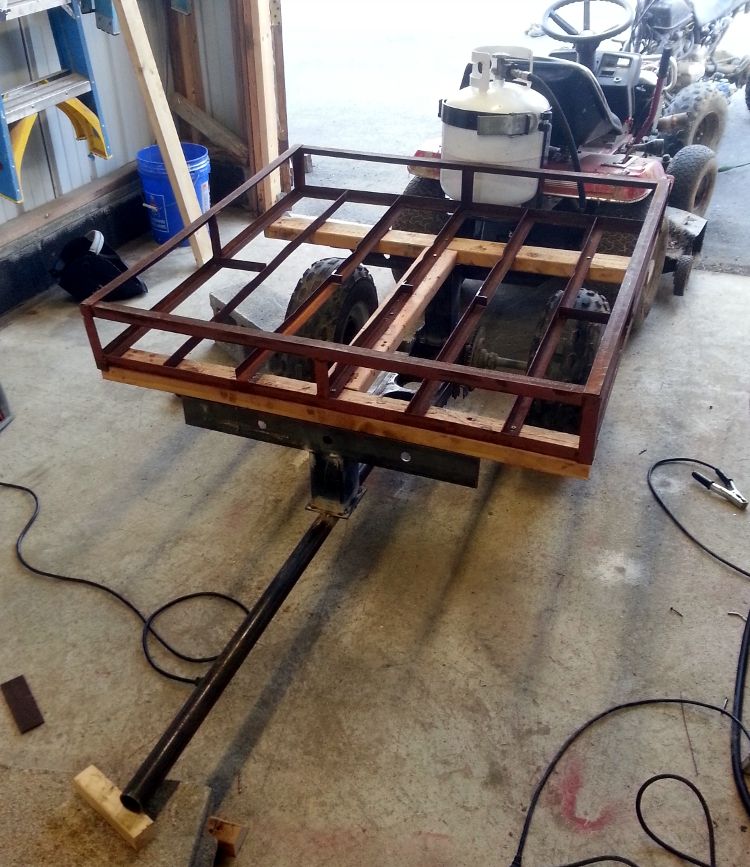 Haven't hauled anything heavy with it yet but the kids are enjoying it! Only part they didn't enjoy was getting stuck in the creek and me spraying mud all over them hahaha. If anyone is wondering, I never run the blades wit them around, I actually remove the deck belt from the engine pulley unless I am actually mowing with it to be on the safe side!