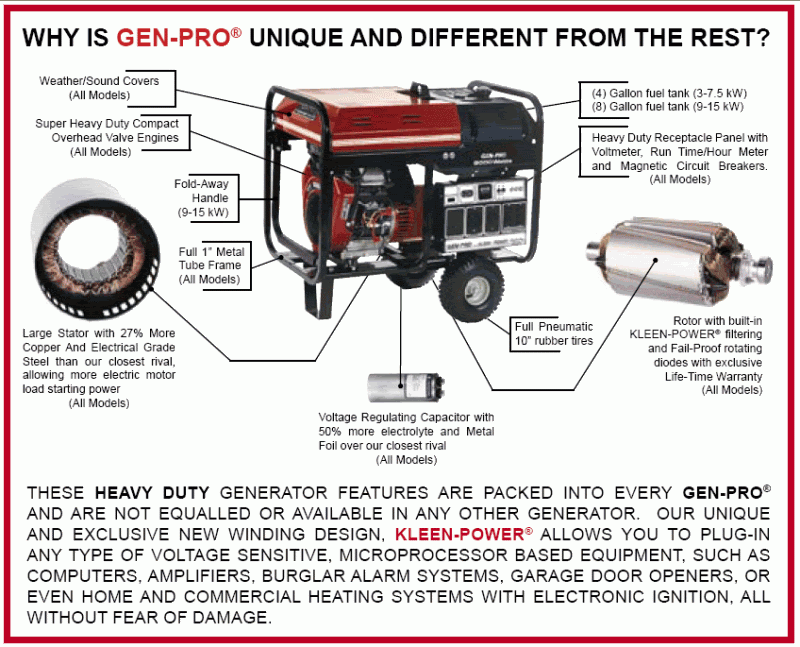 ​
Our staff have all been pitching in a hand with a re-organization/asset liquidation project at the Town Hall that I work at part-time and one of my tasks was to list this generator that was to be turned into surplus.
I had never actually seen this particular gen-set before as it was stored under a tarp ever since I've worked there; I always figured it was probably some really old worn out unit on its last legs. I had never heard it run or had any desire to check it out but now was going to be the time to determine its running state. After pulling the tarp off I realized that it wasn't quite what I was half way expecting to find. Things like "12,000 watts" and a v-twin 20hp engine caught my eye. Hmmm.
After giving it a good once over it was evident that it needed a really good clean up and contrary to my initial beliefs, had actually not been used all that much with only 77 hours displaying on the Hobbs meter. It had nearly a full tank of 8 gallons of the worst smelling yellowy varnish fuel that you could imagine combined with a fuel valve in the
open
position. Nice. I had very little expectations of it starting, especially with a battery that had been sitting flat for who knows how long. I hooked it up to a jump box, let it sit that way for a couple minutes, turned the key and she cranked over fairly quickly. A few more attempts at this and the speed of the cranking began to get quicker... and a little quicker until it began to cough. She fired off to my disbelief and the exhaust smelled like nothing this side of a petroleum burner. It surged pretty good for a couple of minutes until it was like somebody hit a light switch and whatever was clogged made its way out and allowed it run steady.
As I began looking it over and researching it, the more I liked it. This thing was beefy and built for a job site and not just an average lower end box store unit like the one we had at home. For nearly the same price we were going to list it at TH, our family could sell our newer 3550 watt generator for the same, or more. This could make for quite the replacement I thought. I floated this notion along to the home front and the idea of having electric start and the ability to pretty much run the whole house and then some... ,well, it was a quick sell.
I got it home earlier this past week and have been spending the past few evenings going all through her and cleaning it up as it hadn't ever seen anything like it before. It has required some additional funds for tune-up parts to get her back into service again, but for $200, I think it was well worth it and should be a heirloom with good care.
I'll post a short video of it running soon but I don't want to fire it again until I get some fresh fluids and tune-up parts in it first. It's the only v-twin out of my OPE so it's kind of neat to have that uniqueness to it.
Sometime down the road I plan to install a recoil system on it as a back up to the electric start.
I don't like having a battery as the primary starting source for starting a generator for obvious reasons and also a little surprised that it doesn't already have one installed.
I asked what year it is but nobody seemed to know but
was
told that when it was used it was serviced annually at a dealer which was promising to hear. I looked up the year of the engine and the first two numbers of the "Type" are '96', so by following the dating procedure on B&S's site, it's a 1996. I didn't know Briggs built Vanguards in the mid 90's but then after reading these generators were built between 1991-1996, it made sense.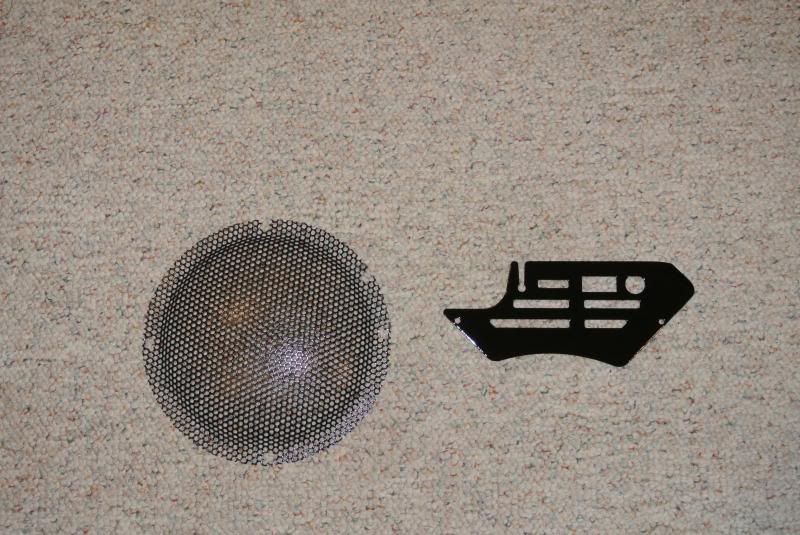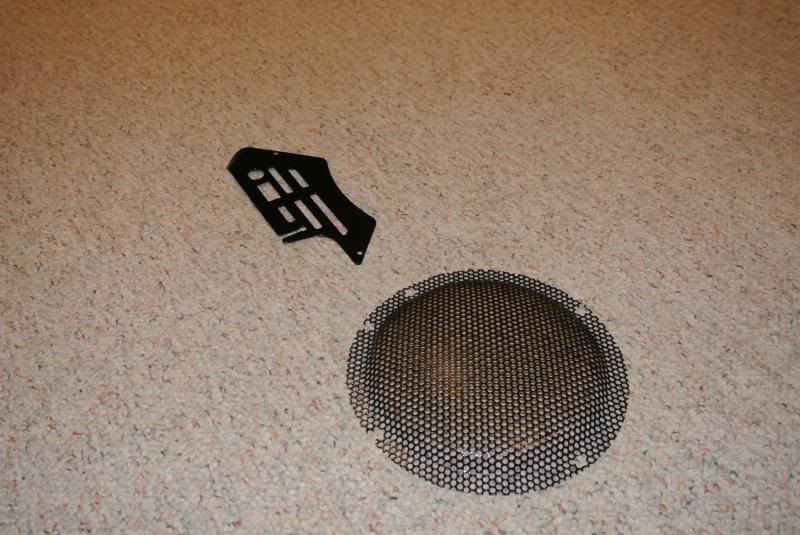 The debris screen and the metal plate that surrounds the key switch had some rust spots on them so being the stickler that I am had to repaint those pieces.
Here are some photos of her all detailed out!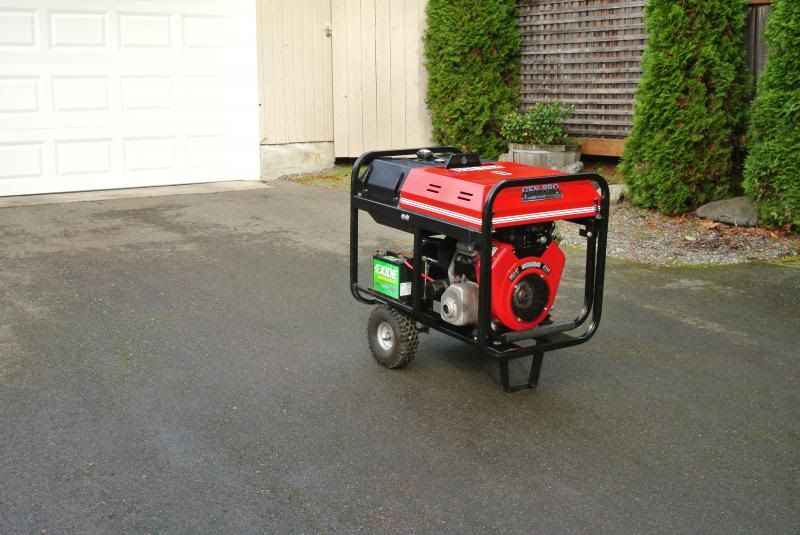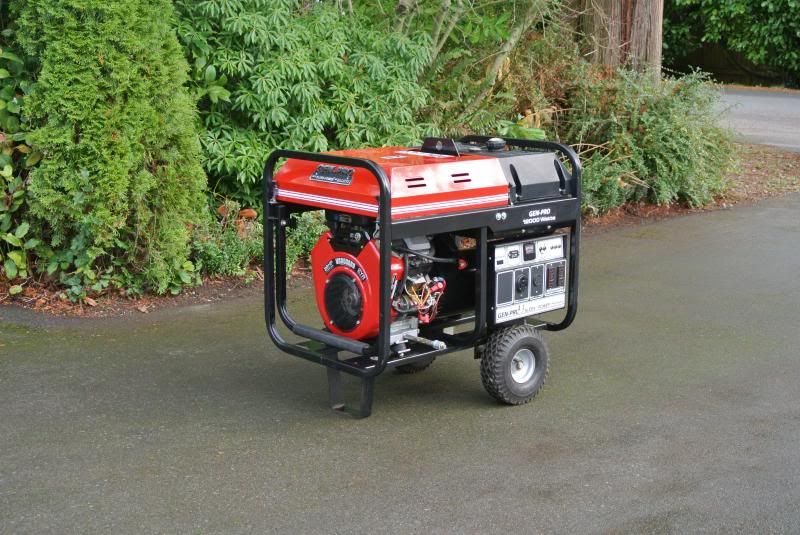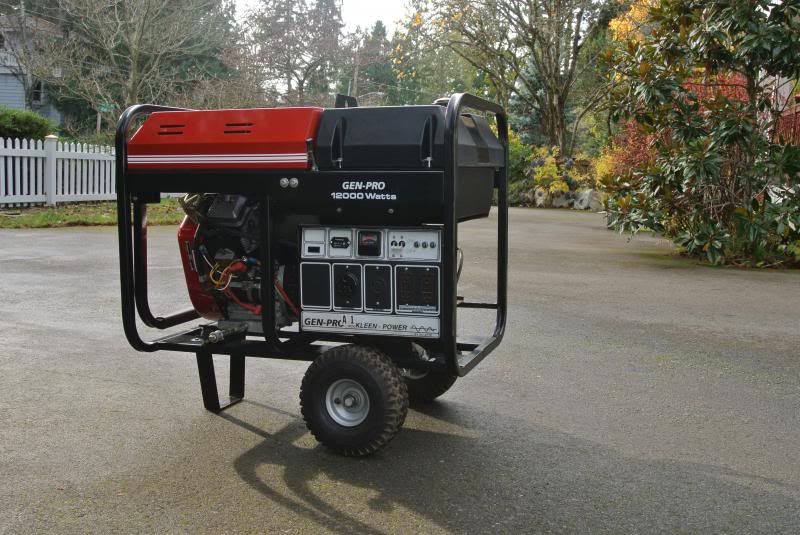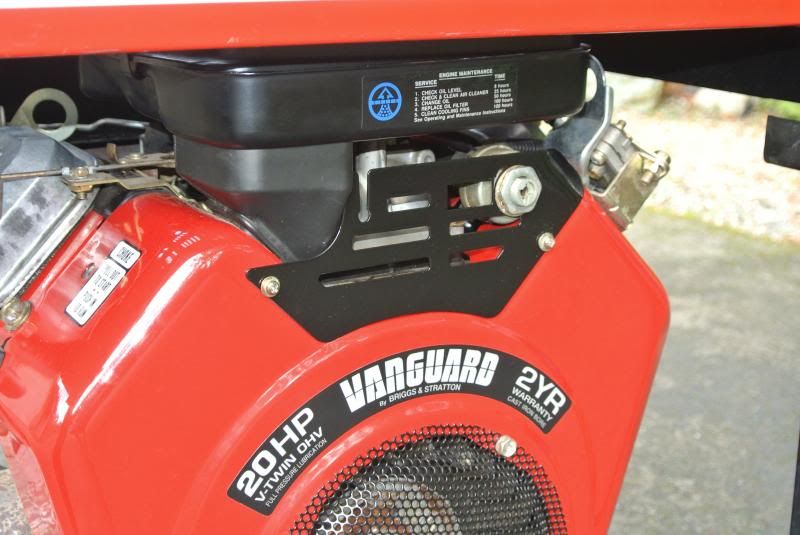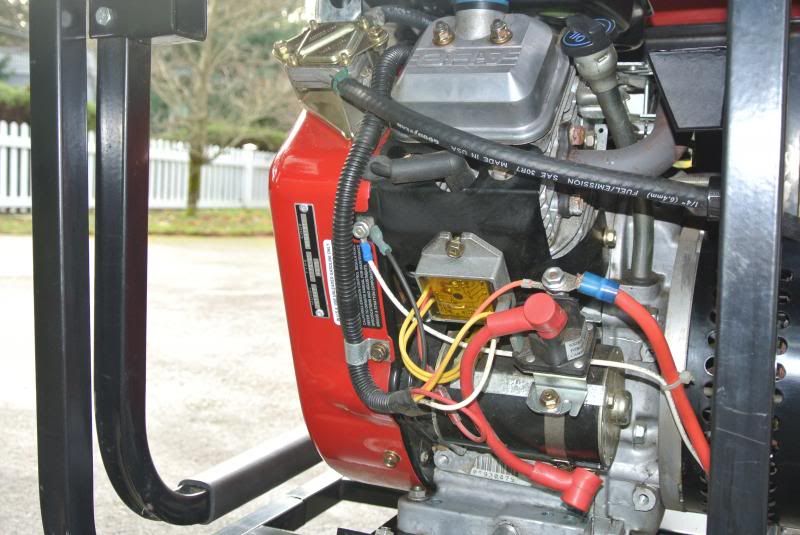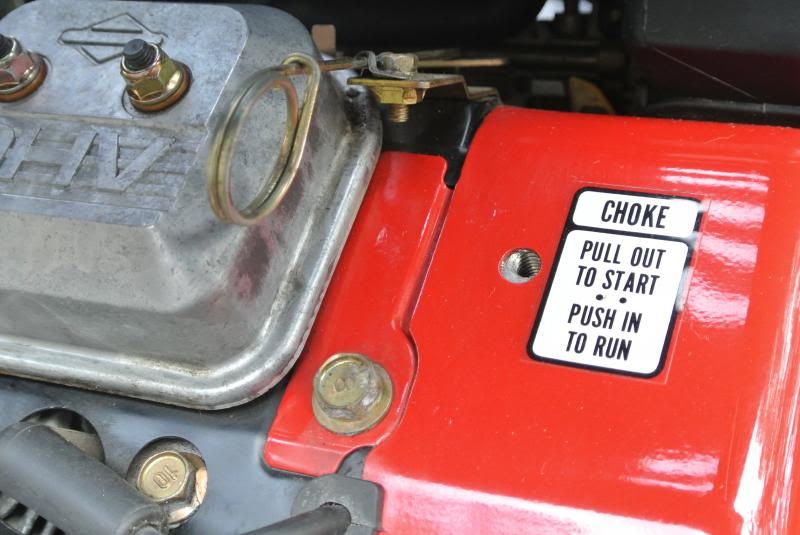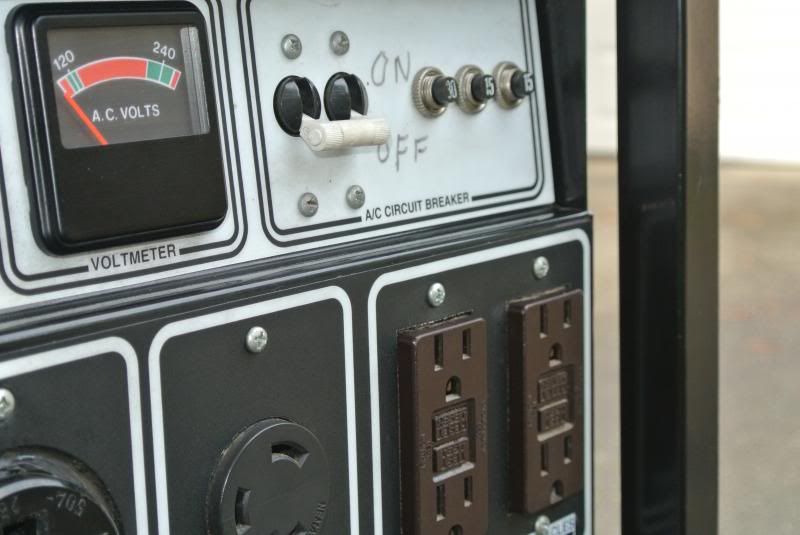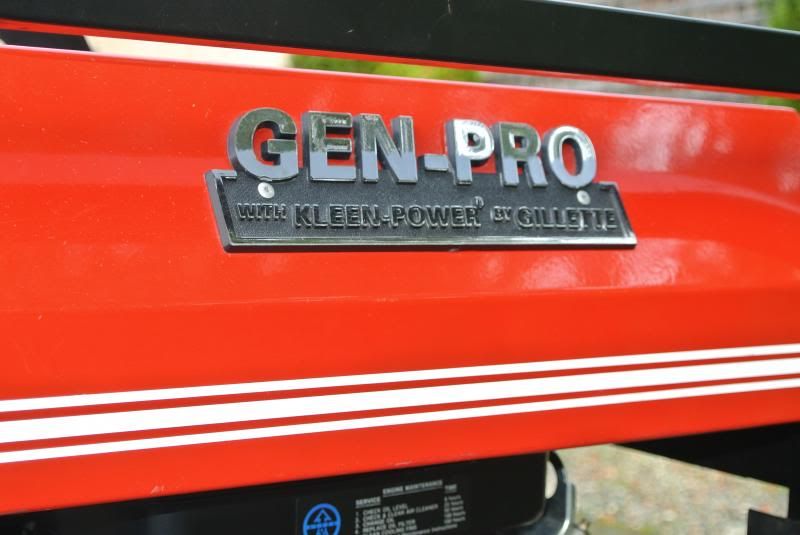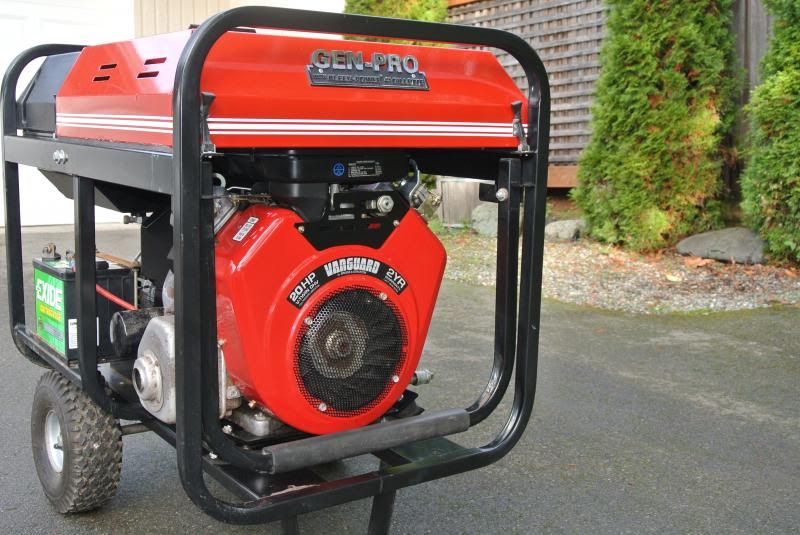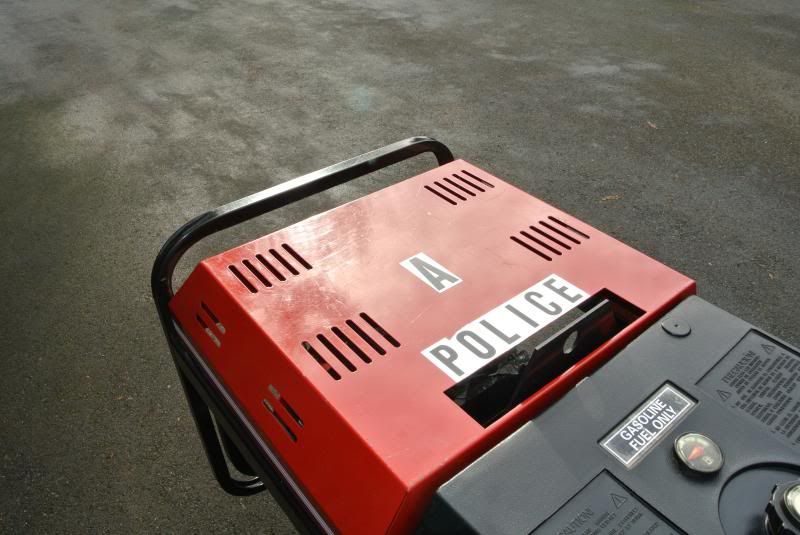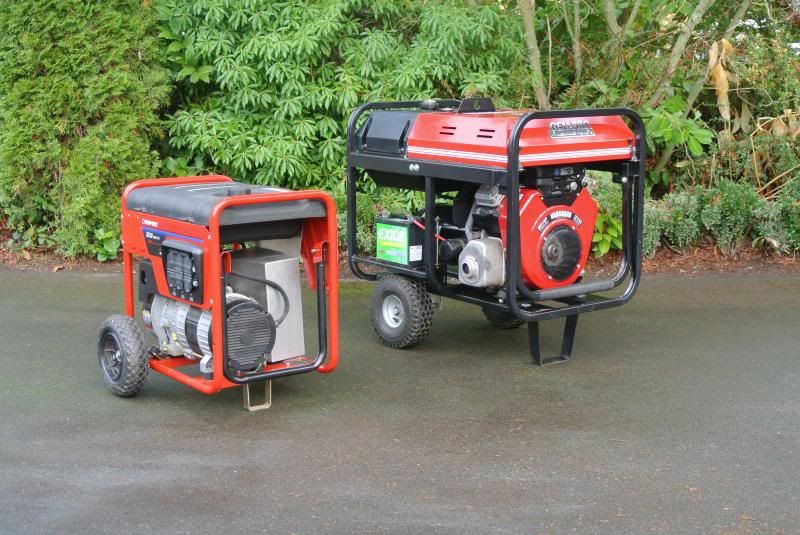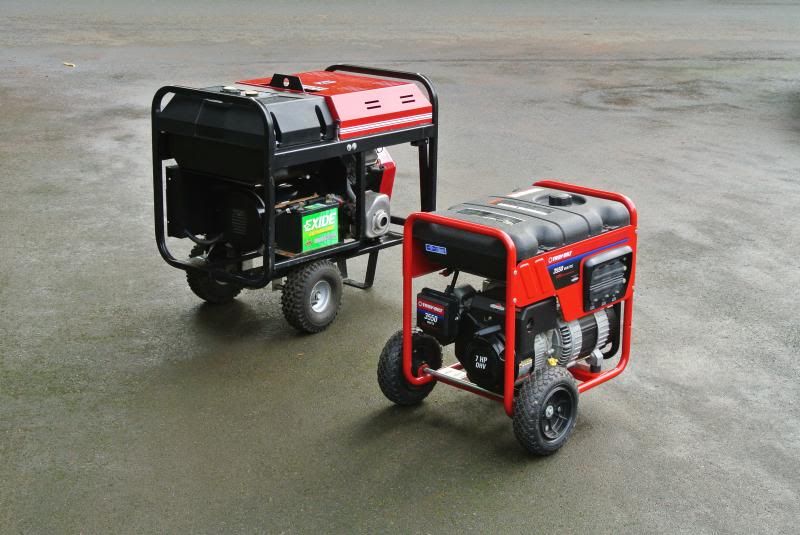 We're talking about the possibility of hooking it up as a standby as it has that capability and came with the hardware to do so but would have to figure out a place where to route the exhaust from the garage.