The past few months or so I've been digging up what I can find on the net that is for what I think I'd like my next acquisition to include in the small reel mower collection that I have. That is the Toro Starlawn.
From the little bit of info that I have been able to dig up that consists mainly from brochures, ad covers and also a few photos that folks have posted, they were introduced in the 1940's and built up to at least 1960. They were offered in a 24", 27" version which seems to be the most common and also a 30" version. I'm guessing there may have been another model as well that I haven't come across yet. It appears as though Briggs was used as the source of powerplant throughout the production and rather than using gears and chains for the drive, they utilized a pulley and belt drive system instead unlike the commercial grade Eclipse and Jacobsen mowers did. They also made a pretty cool looking sulky as well which you'll see in some of the photos.
I think they're pretty unique and would fit right in with the other mowers in my collection. Now just have to find one which hopefully is within a reasonable distance away.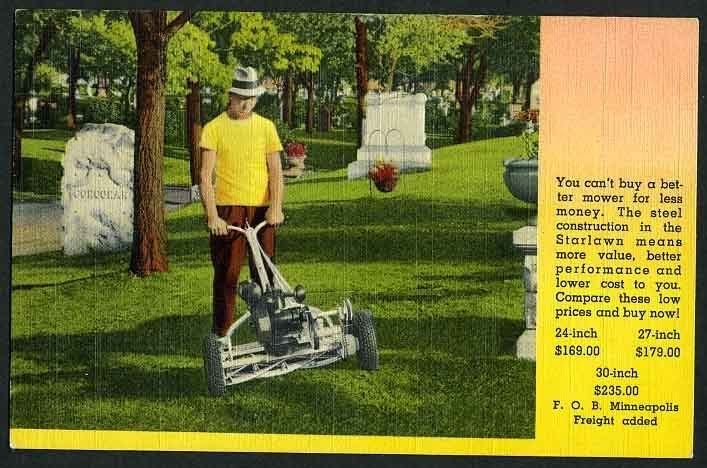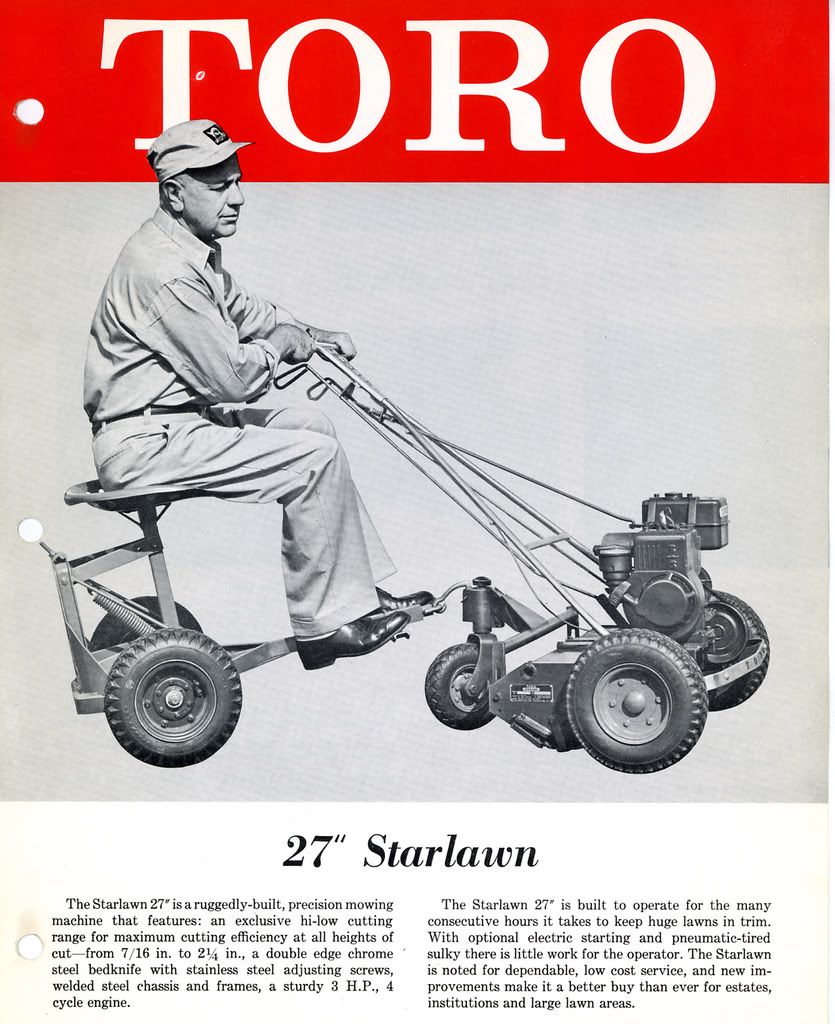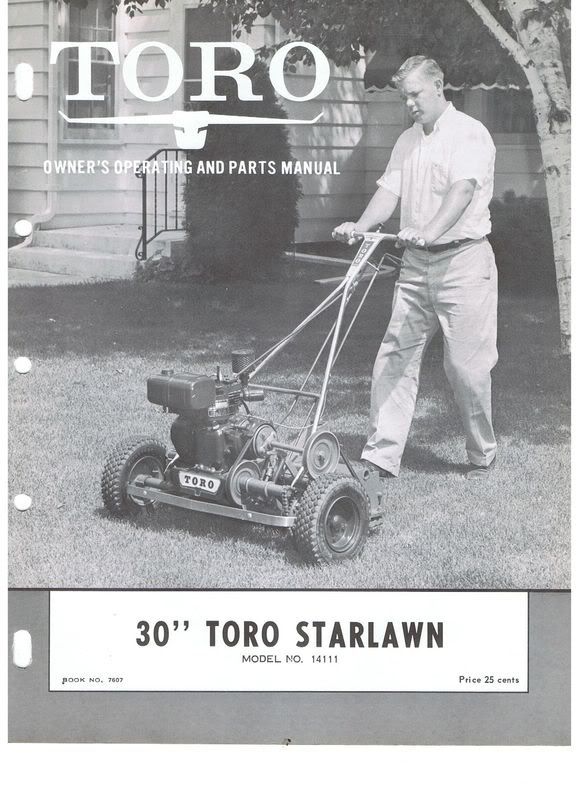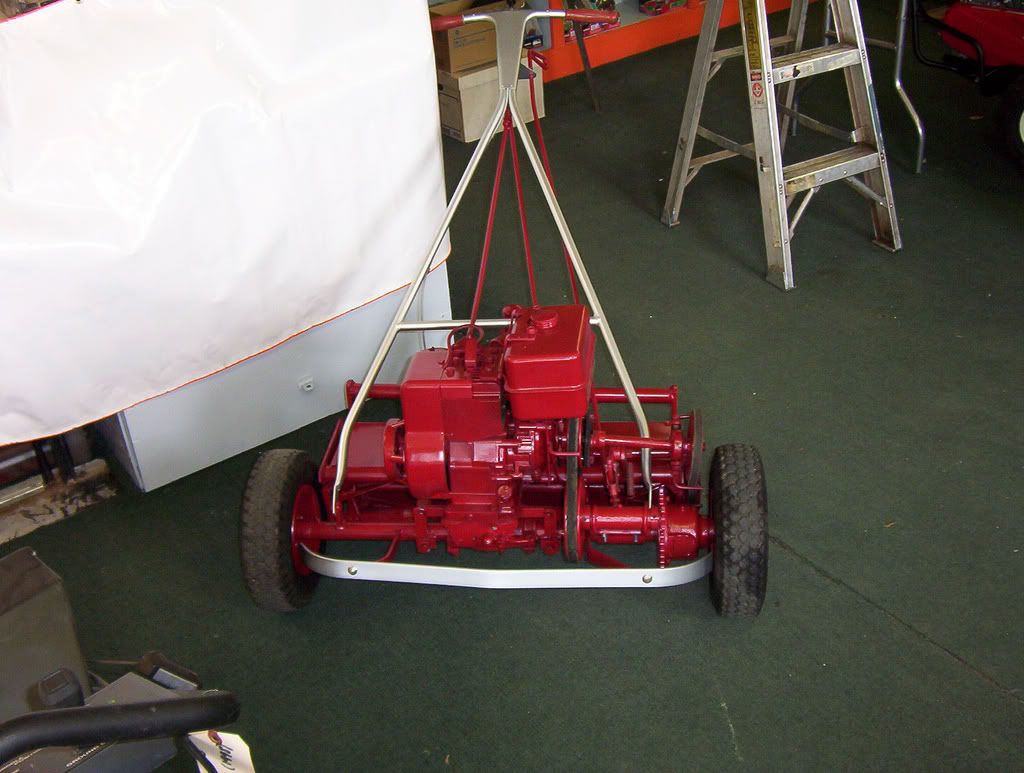 Restored.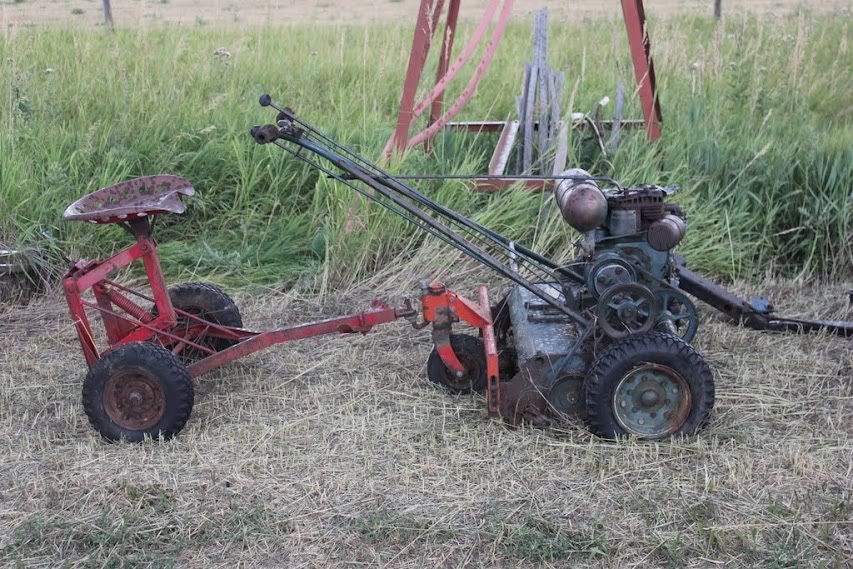 30" model.