Discussion Starter
·
#1
·
I talked dad into installing the smaller 38" deck for her today! What a difference in our little yard! Now I can use it! Only issue is the deck seems to cut very low. I need to find directions on leveling and adjusting it, was on the 160 I scrapped!
I made big mistake when trying to install the deck, we needed some height and I used the handicap hoist with tractor on lift. It made handi lift over reach and drop my 180 and caused bad scratches on hood and damaged fender of other project in garage! Thank God did not hurt anyone, was extremely angry with my self. Threw some choice words and items into driveway! Not proud of it, but still human! Dad to the rescue and touched up paint with brush and 180 back to looking pretty good for old restore!
We had BRAND new never used factory 111 38" blades from old tractor we bought years ago! Sweet to have on this deck!
Old deck showing rust bad under cover, also outboard spindle very noisy and some play.
Awaiting new deck!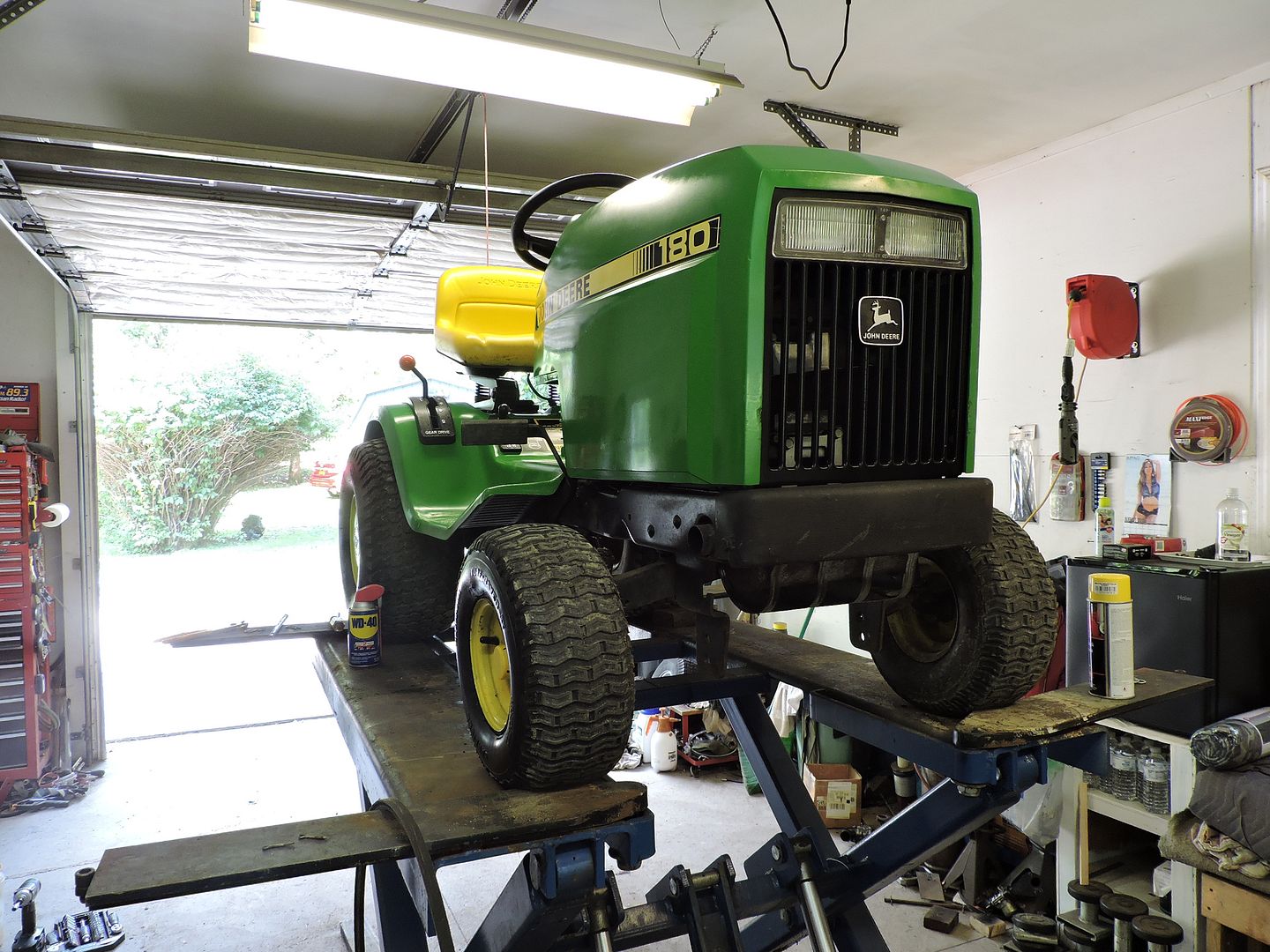 Pops painting it.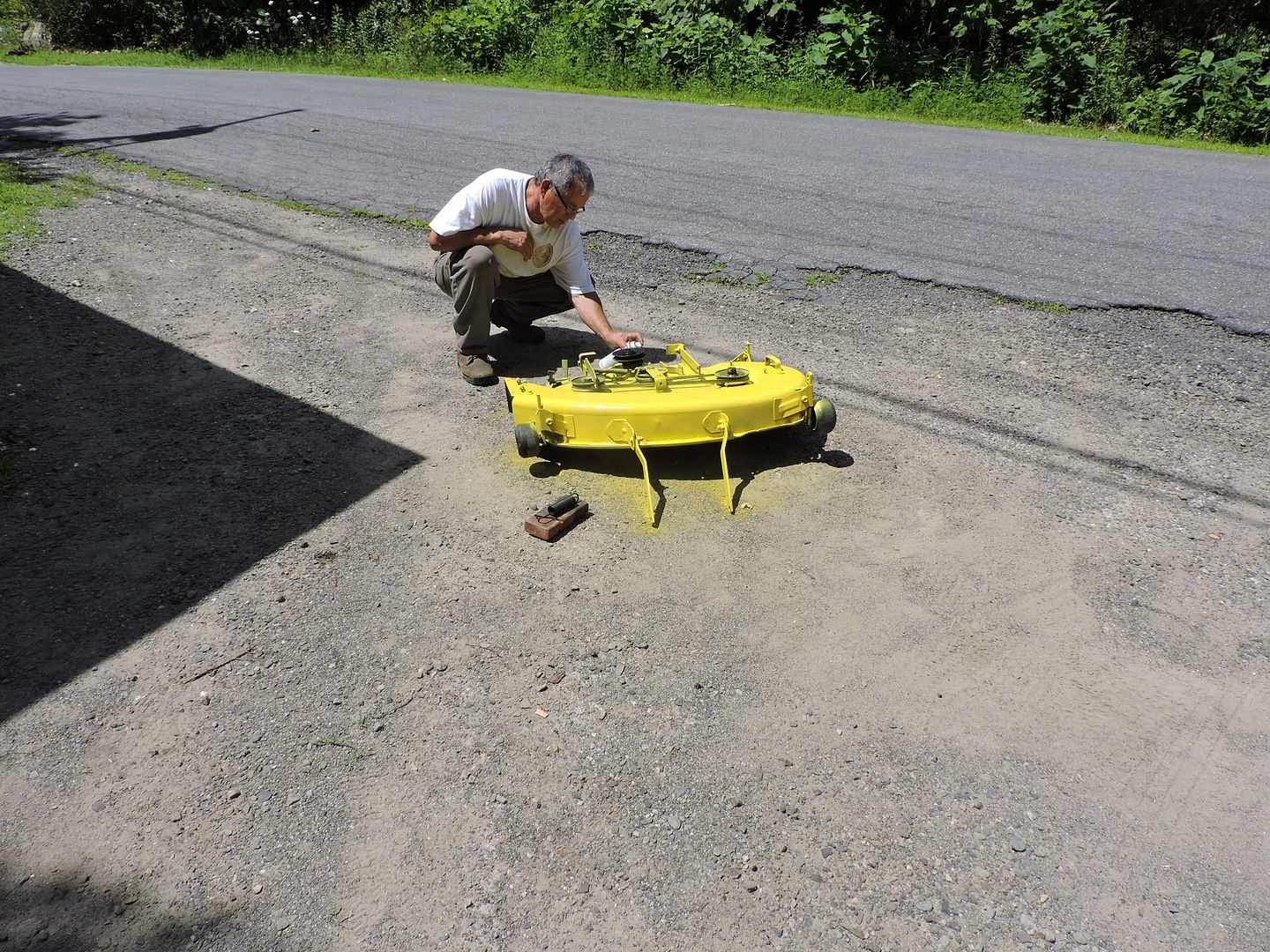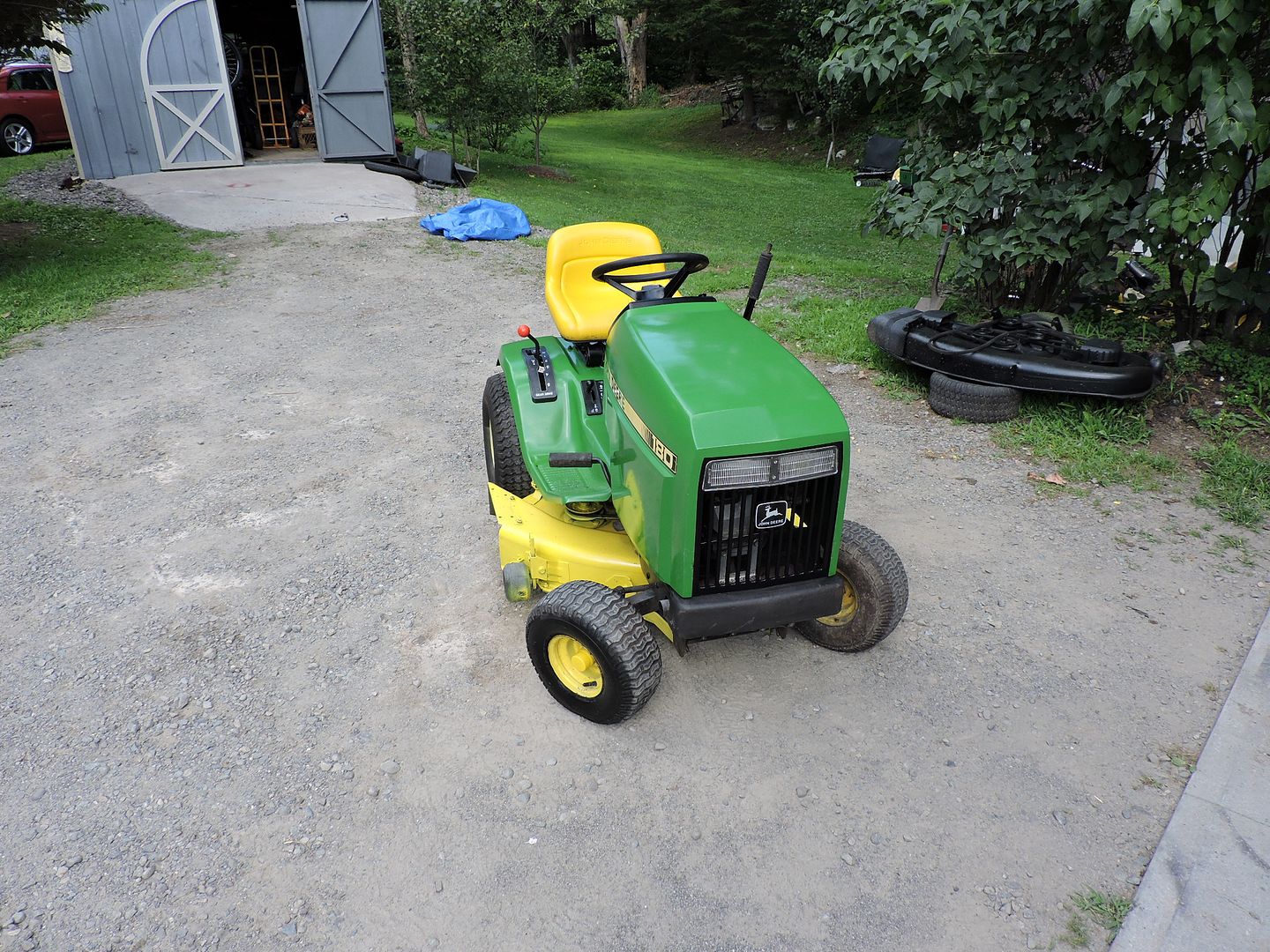 Chute is still wet, will install later.