The old engine was very tired. Leaked oil. smoked and had low compression.
Replaced the old Tecumseh engine with a Briggs and Stratton off a much newer mower. I had to drill new holes in the deck, but otherwise most everything fell into place. The shaft size and length was exactly the same so the drive pulley and blade adapter swapped right over. It starts on first pull every time. I still need to find the right engine brake/kill cable. I'm using one off the donor Brute mower for the moment.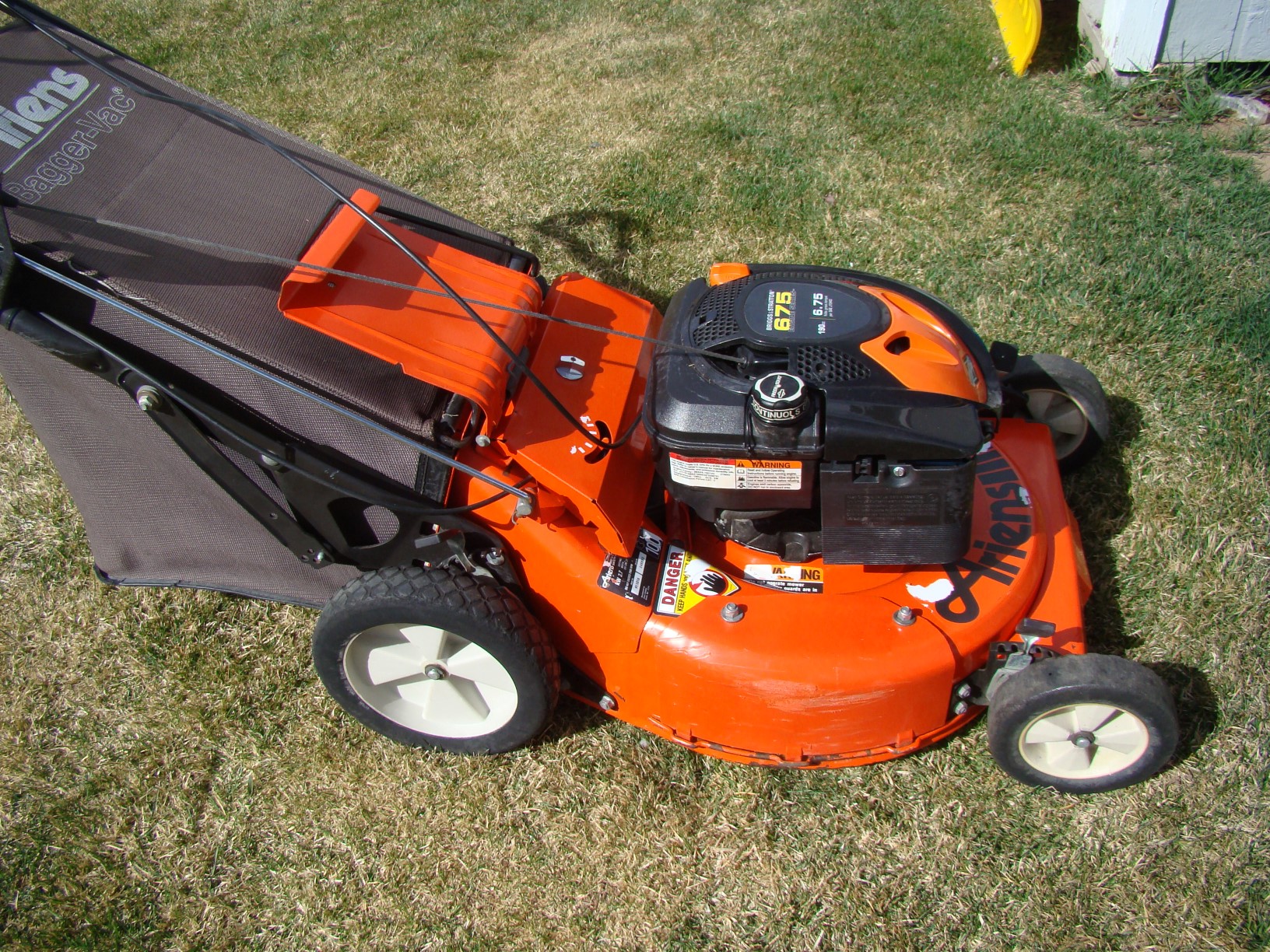 These are great decks, and will become my primary mower for our house replacing my Snapper Hi-vac.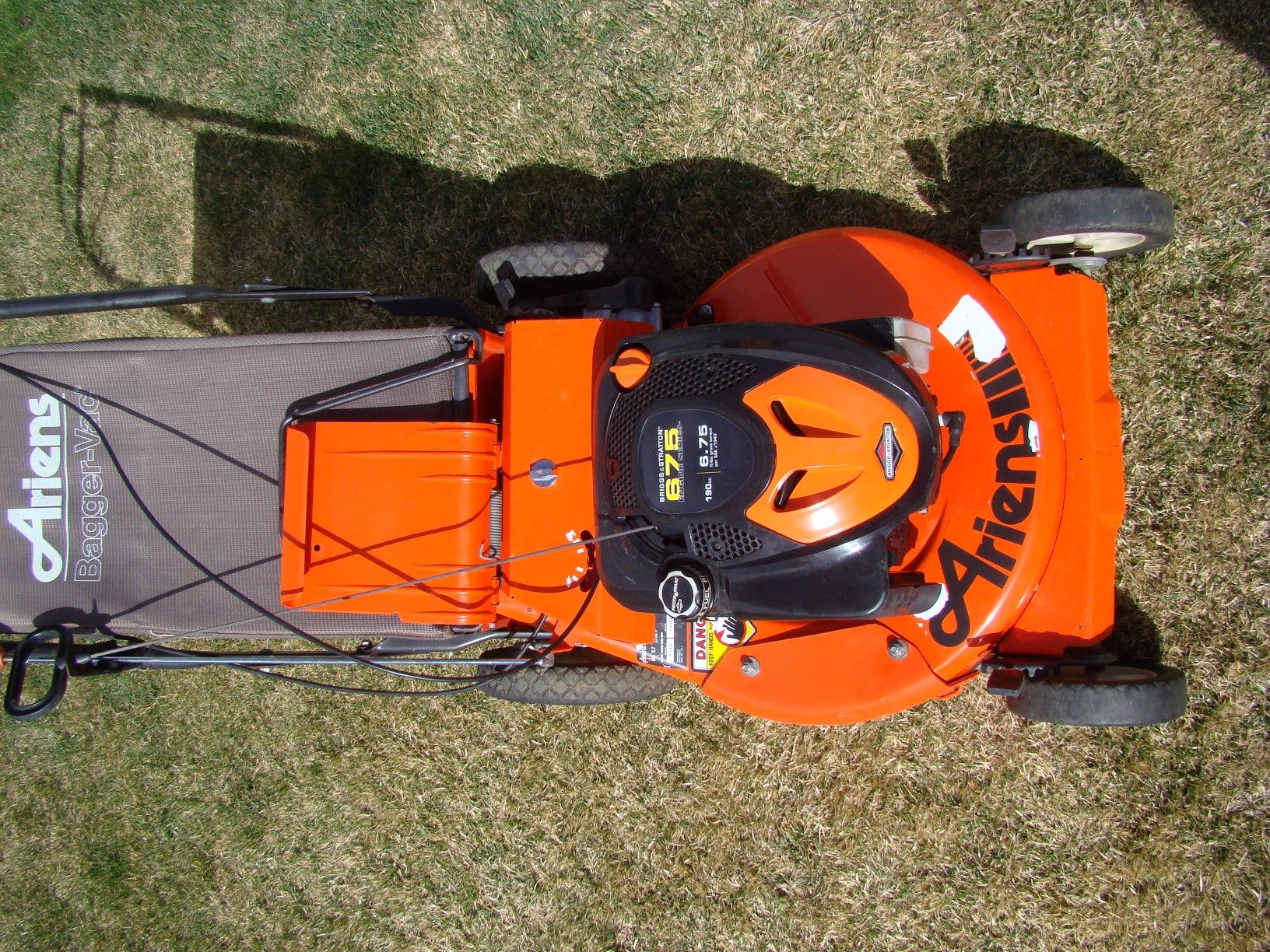 Heres the old motor, and another project Ariens deck in the background.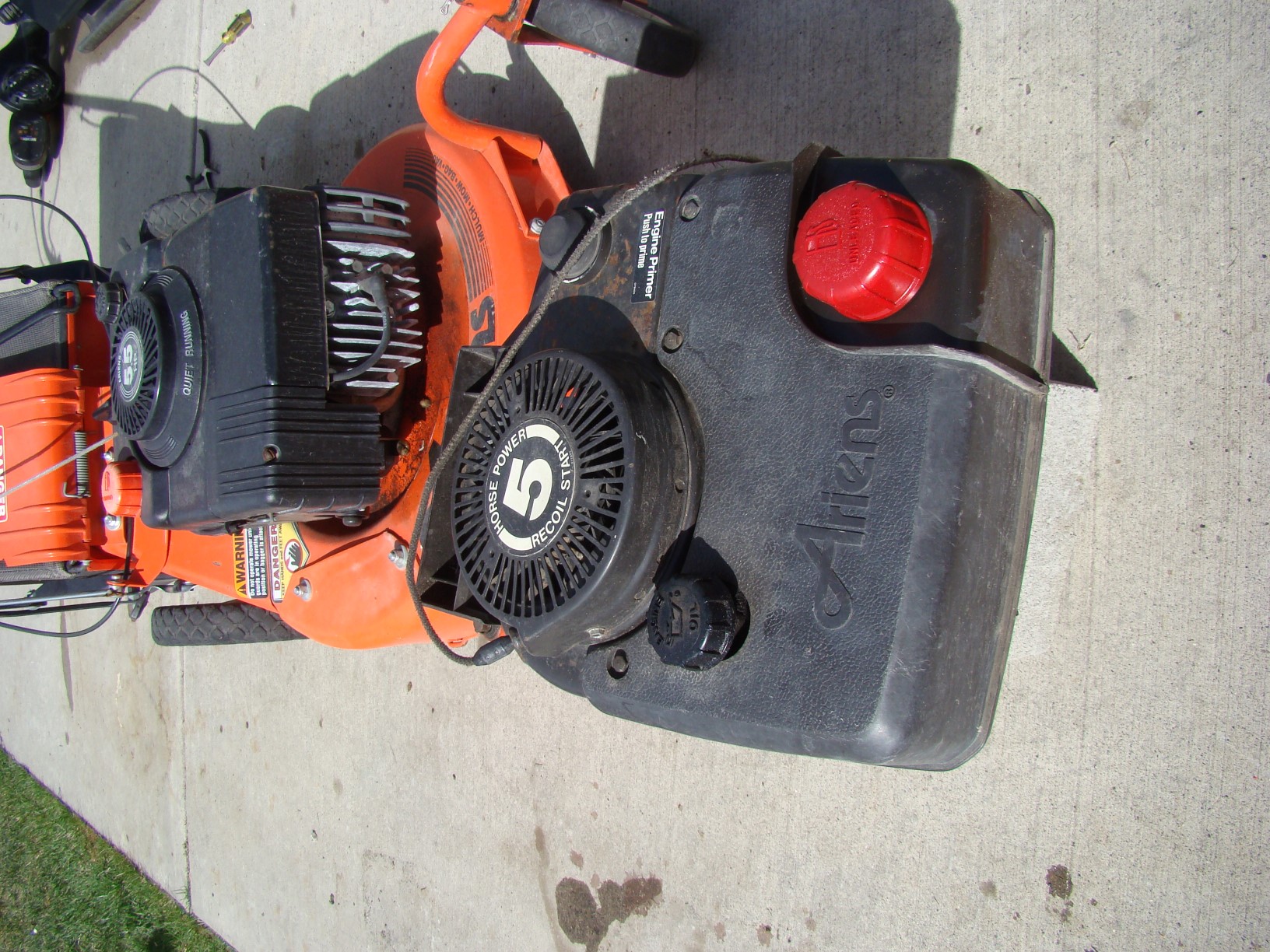 I've been hanging out at the SnowBlowerForums a lot and the Ariens enthusiasm there must have affected me.