Discussion Starter
·
#1
·
I visited the Ariens folks in Brillion, Wisconsin on Friday, October 30, and was treated to a visit to the Ariens/Gravely Museum. They house a treasure trove of vintage machines from the past that significant to the history of the company. I took a few pictures while there to show everyone that this is a great place to visit if you are a fan of Ariens and Gravely machinery or even if you just plain enjoy seeing vintage outdoor power equipment that has been restored to new condition displayed beautifully for your admiration. The museum is located in the building that was one of their original manufacturing plants. It is obvious that Ariens is proud of their heritage and go to great lengths to preserve it.
Trac-Team with all the various attachments:
Two wheeled Ariens tractors and tillers. This is where Ariens got its start:
Walk behind mowers and garden tractors in the background: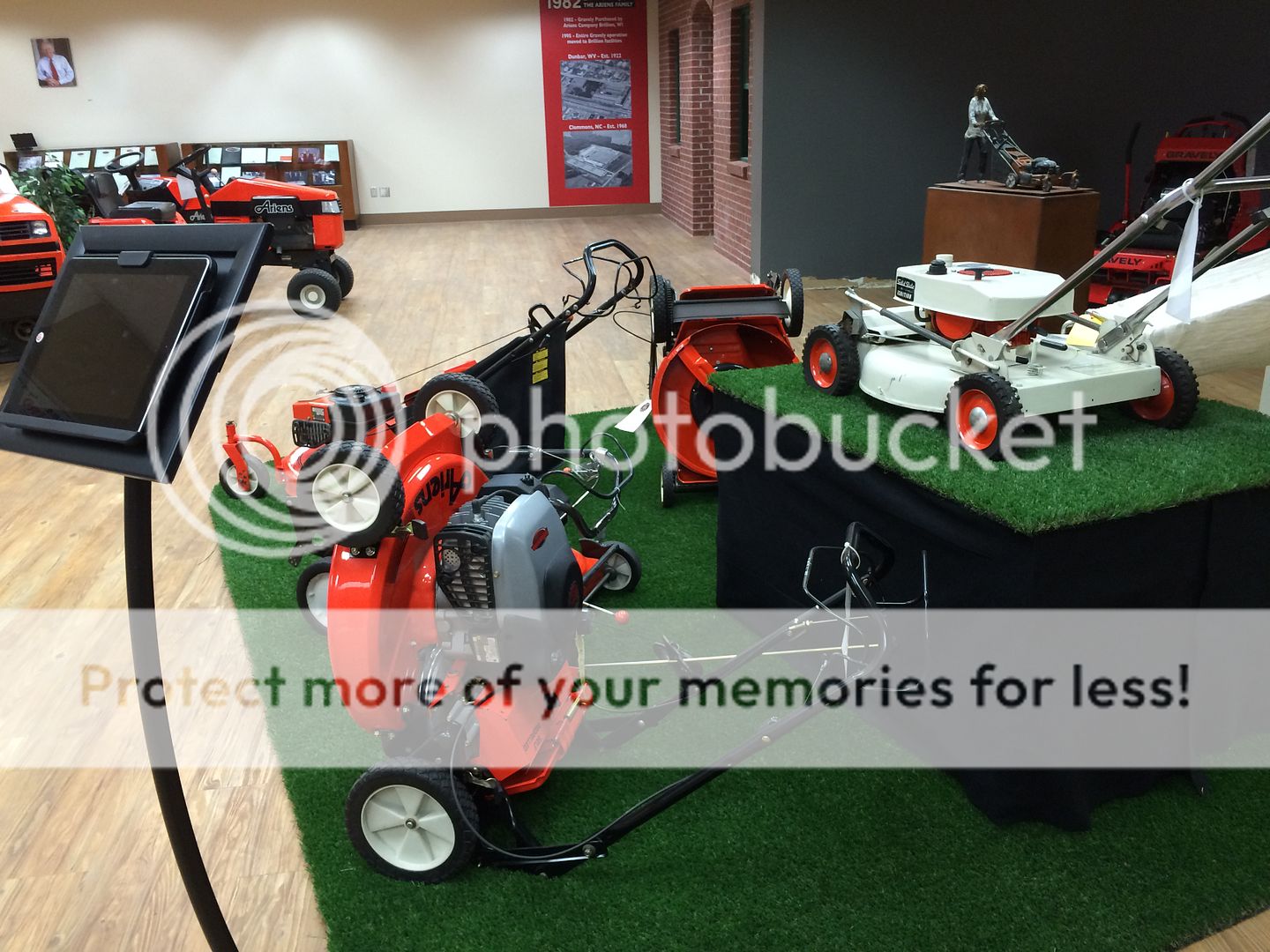 Single stage snow throwers and their snowmobiles:
Their One millionth snowblower. The one to the right of it was built in 1960:
Their two millionth snowblower. I kind of like the chrome plated bits.
Their three millionth snowblower:
A couple Gravely tractors:
A few Gravely two wheeled tractors and some of their accessory attachments:
Now this part will really make you drool. This is what they call their "bone yard". It's vintage machinery that they have acquired and is awaiting restoration. There is a team of retired Ariens employees who do the restoration work, and give the tours of the museum. I could have spent hours looking around in here.