Discussion Starter
·
#1
·
After following a lead from Mr. BW, I found this neat little Sunbeam mower about an hour from my house. It's a fairly simple design with a few simple yet effective safety features.
Here is a few pictures when I first brought it home. BTW, one of the few things that I brought home and everything worked! :ThumbUp: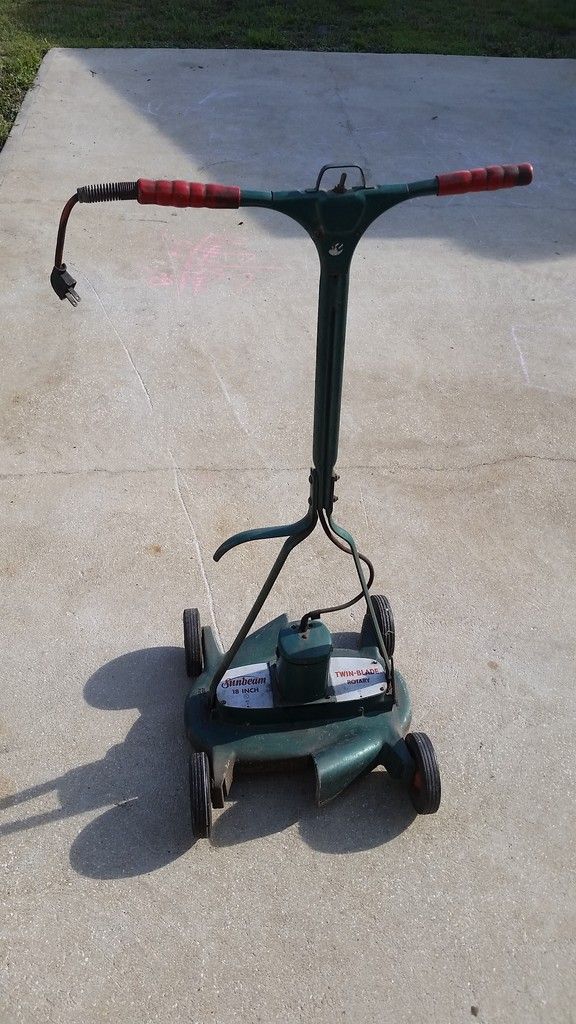 The 1956 Sunbeam RE18B 18" electric mower
She was a little dirty upon arrival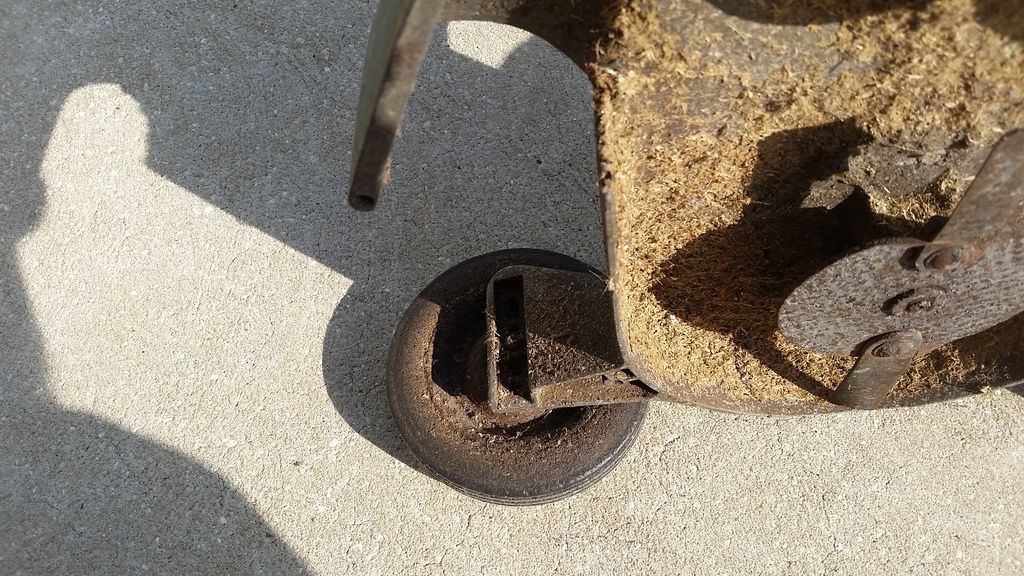 A small design issue was the discharge shoots pointed right at the wheel's backside.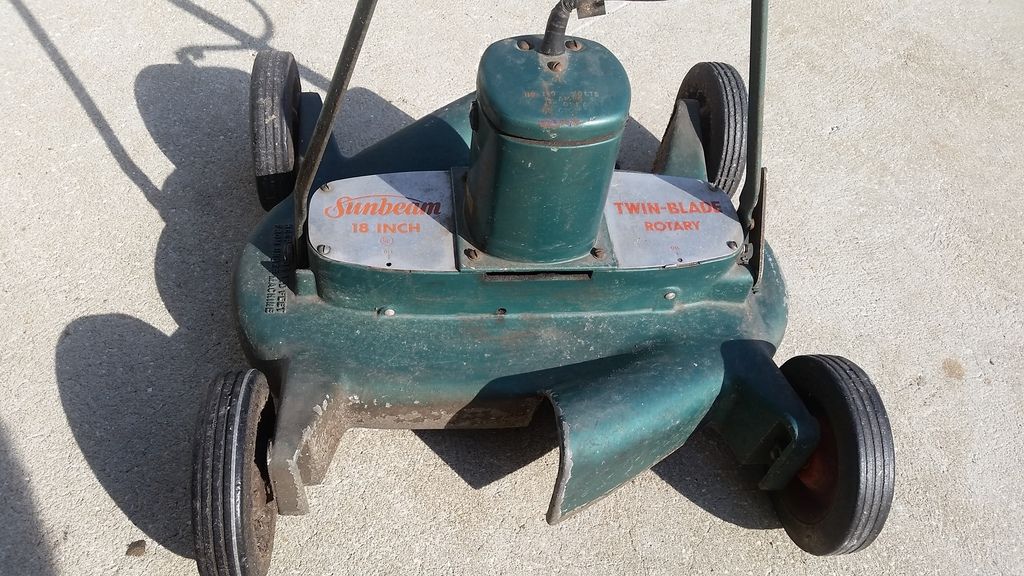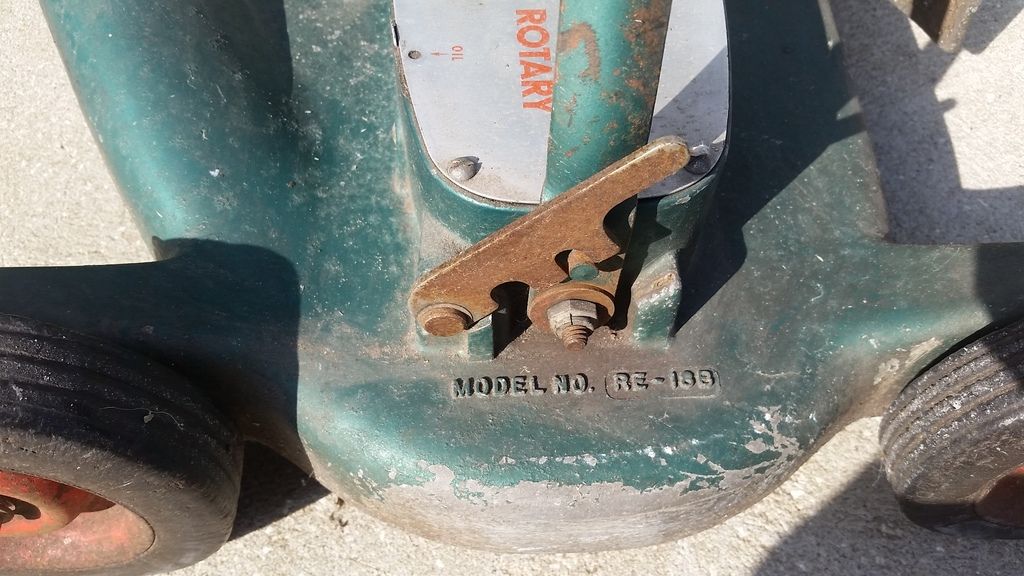 You can lock the handle up 90° for storage or back at a 45° angle for regular mowing or leave it unlocked so you can flip the handle back and forth while mowing a straight path back and forth to keep the extension cord on one side of the mower to prevent crossing over it and cutting it.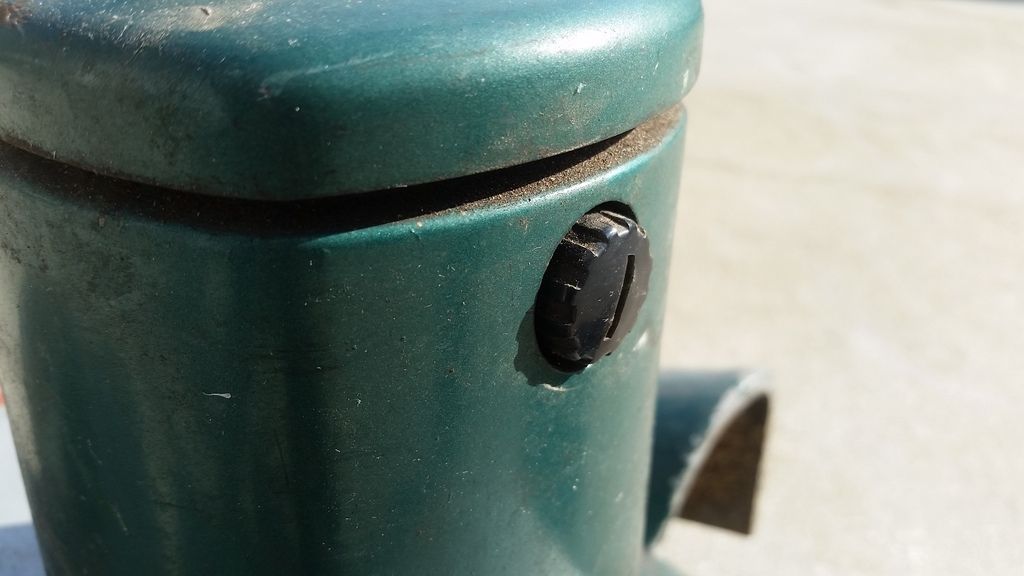 Replaceable motor brushes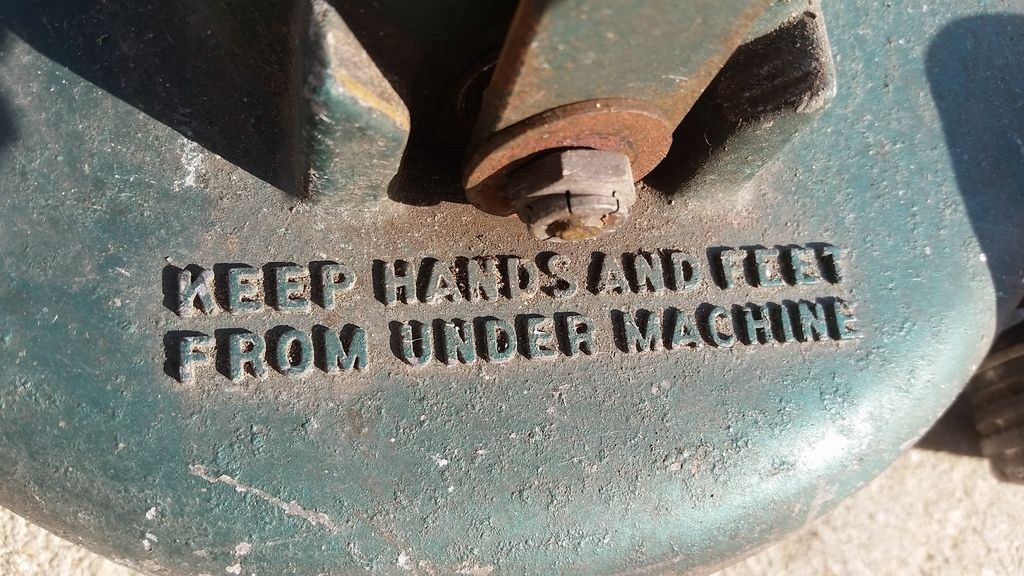 The obvious OSHA warnings . . .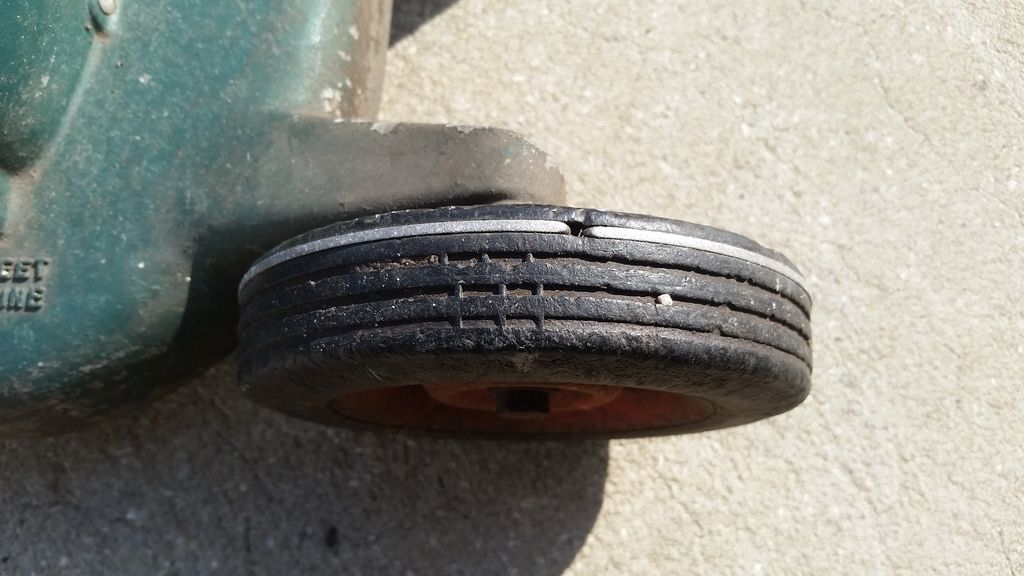 These aluminum wire inserts in the wheels will ground out the unit while mowing in wet conditions. The early units (the one pictured) utilized a simple two wire 110v power supply. The later models had a service bulletin that provided information on a replacement three wire (grounded) plug which also had details about an additional draw on the power supply which was nominal.
The protected power switch for the unit.
Ironically, a member gave me a bunch of original Sunbeam manuals and service bulletins for these units at which time, I thought I would never see one of these around here in Central FL.
The next post will be after a clean up. I'll have to decide whether or not to leave as is or go for a restore???