Discussion Starter
·
#1
·
Thought I'd share my recent addition.
This is a 1947 Jacobsen Lawn King side wheel mower and I had been looking for one of these specifically to go along with my Lawn Queen. One day I am going to completely restore it like I did with my LK, but for now I am enjoying it in it's original state.
I found it listed on CS who infact was the original owner of mower. It hadn't been used in 30 years and was sitting in a basement. The reason he quit using it was because it got to be too much mower for him to handle. I can believe it!
When I first got it, it had the engine was slightly seized from sitting, but it didn't take much at all to unseize it. The carburetor and gas tank were clean, so nothing needed to be done there. It had spark, but a weak spark (and did start briefly) so I installed a Nova II electronic igntion conversion kit. It ran great for about ten minutes this way, but then it died and lost spark completely. I bought an NOS coil last year for these engines, so I put that in it and now she's back up and running excellent now that it has a nice hot spark.
I degreased and took a lot of the mower as it was pretty darn greasy and dusty. I also replaced the rear caster assembly with a different style one that allows for further cutting height and raises the handle bar up to a more comfortable position. I also like the fact that it has a pnuematic tire so it goes well with the other two.
Speaking of tires, I replaced both of the drive ones as well because one was not taking air and was beyond repair due to dry rought.
Anyway, I'm more than thrilled to finally have own one of these and thought I'd share a little about it. Here is a video of it in action. You will also want to switch the video to 480P for the best quality if it isn't already at that setting.
These first few photos were taken the day I brought her home.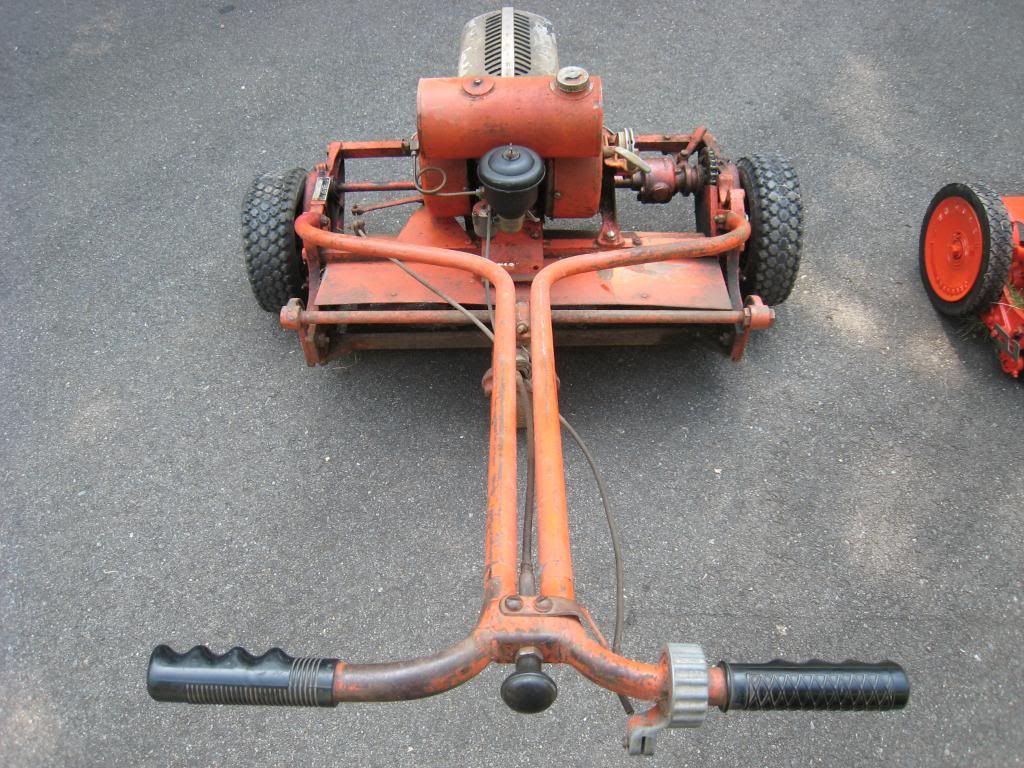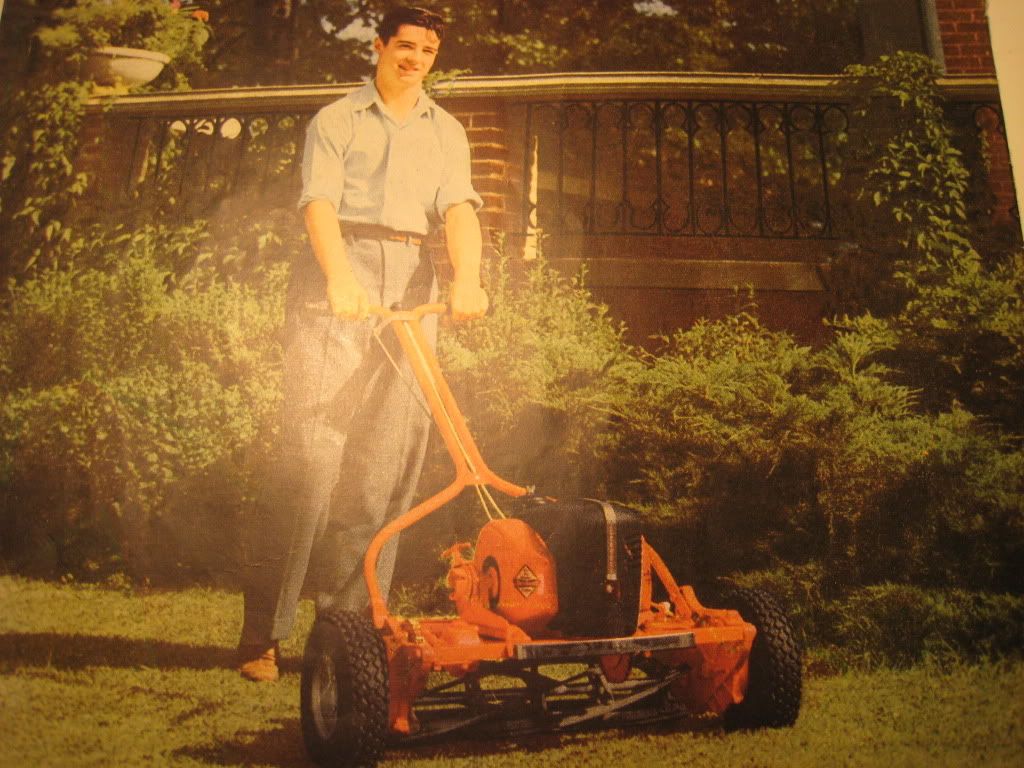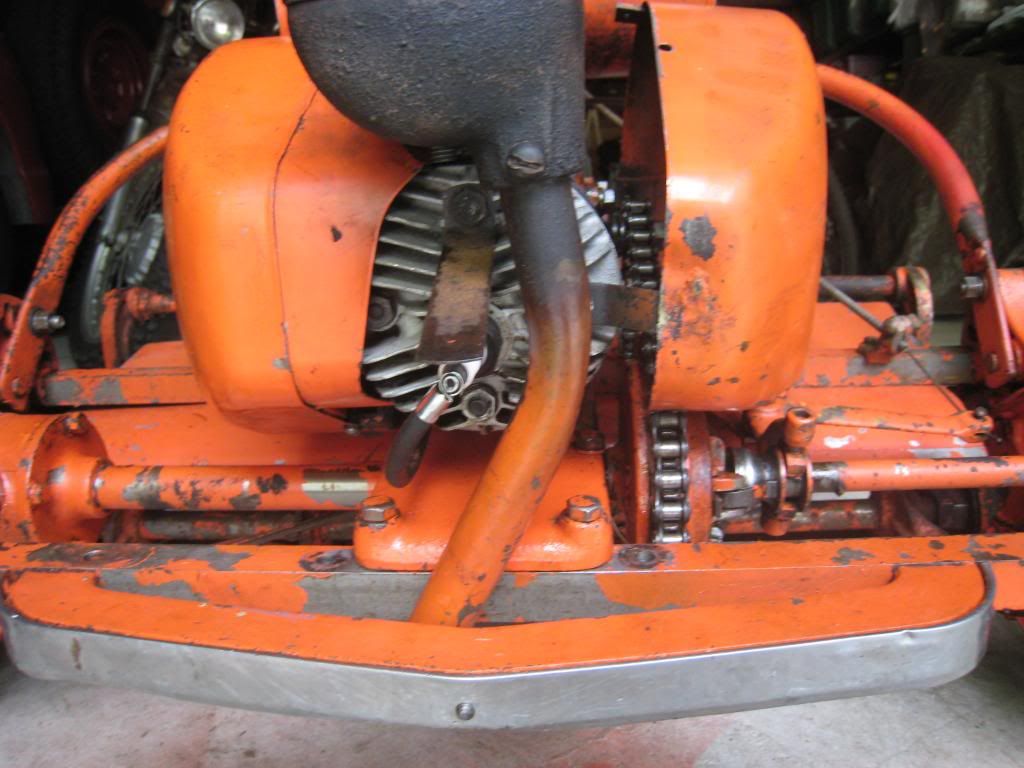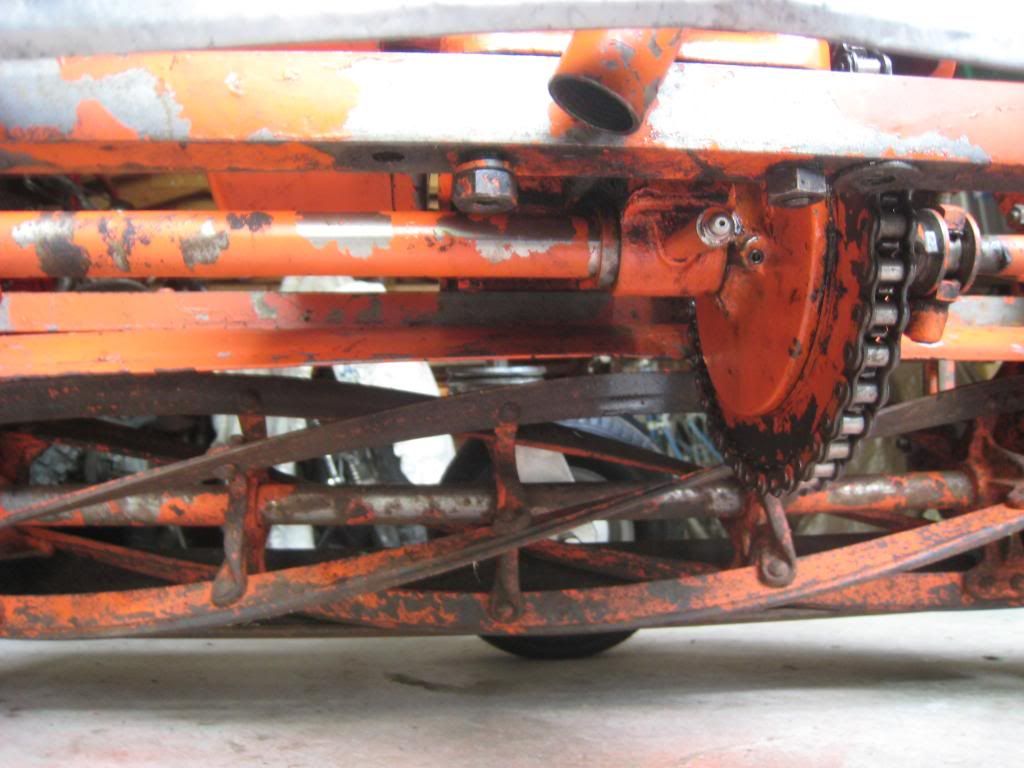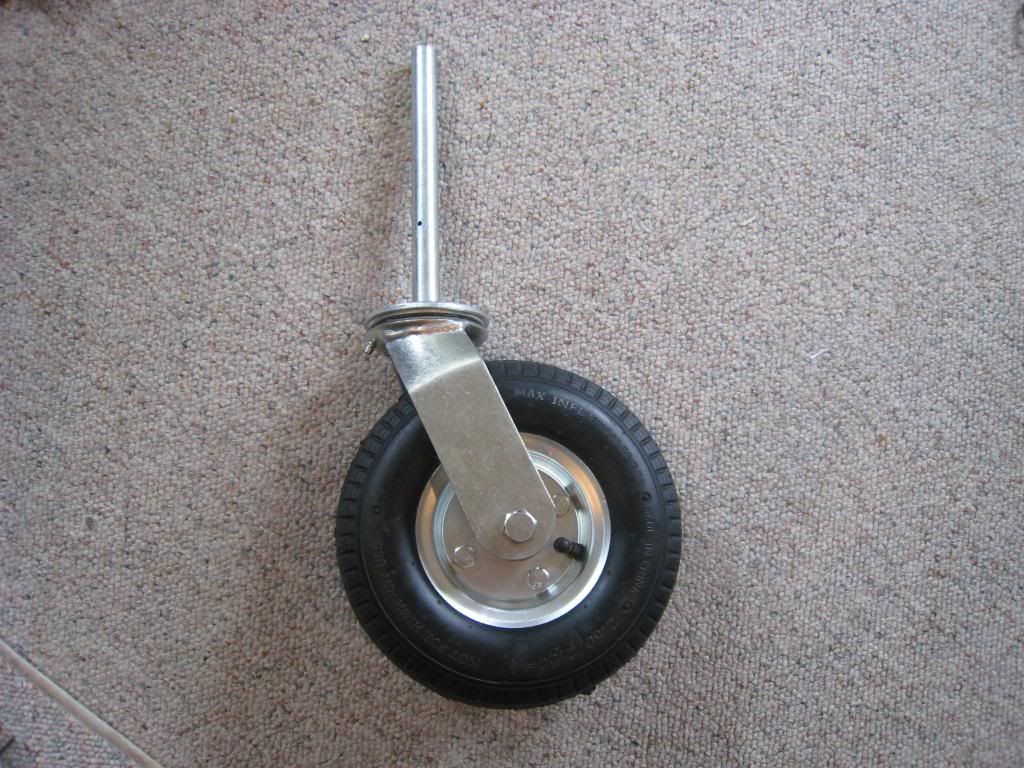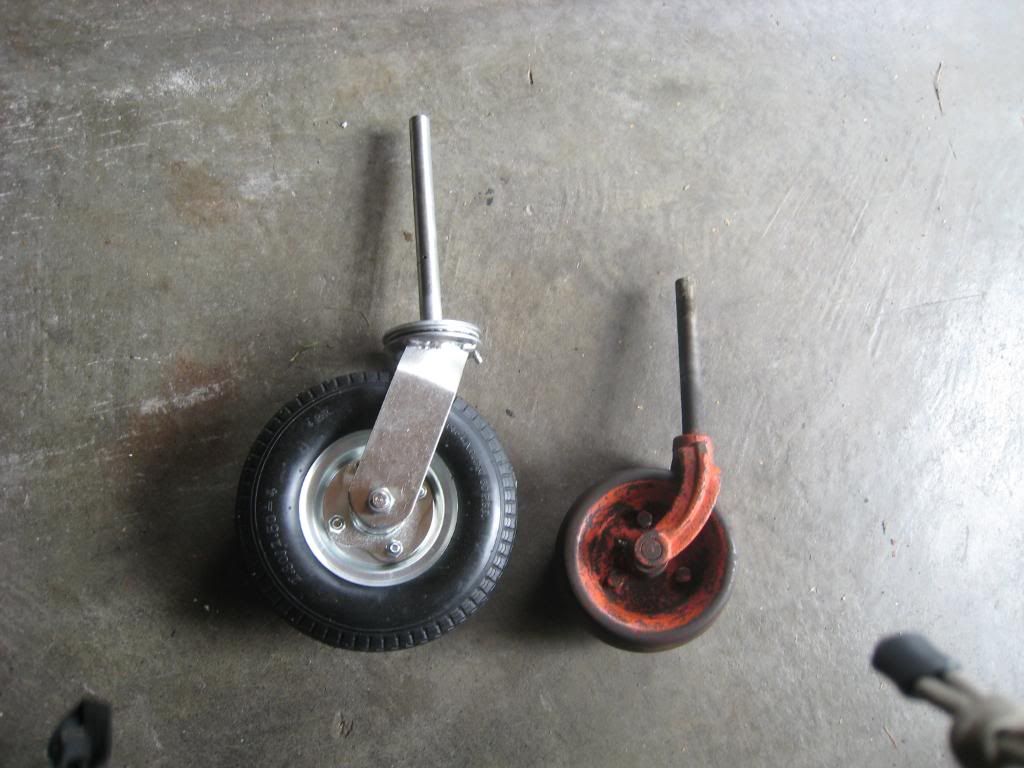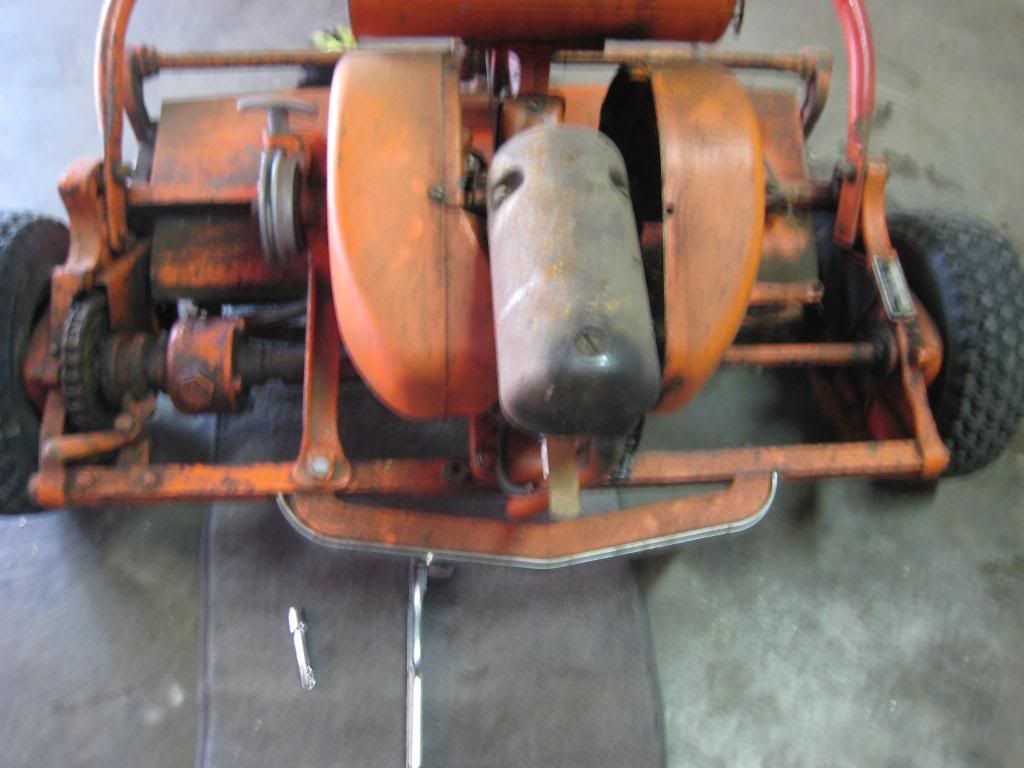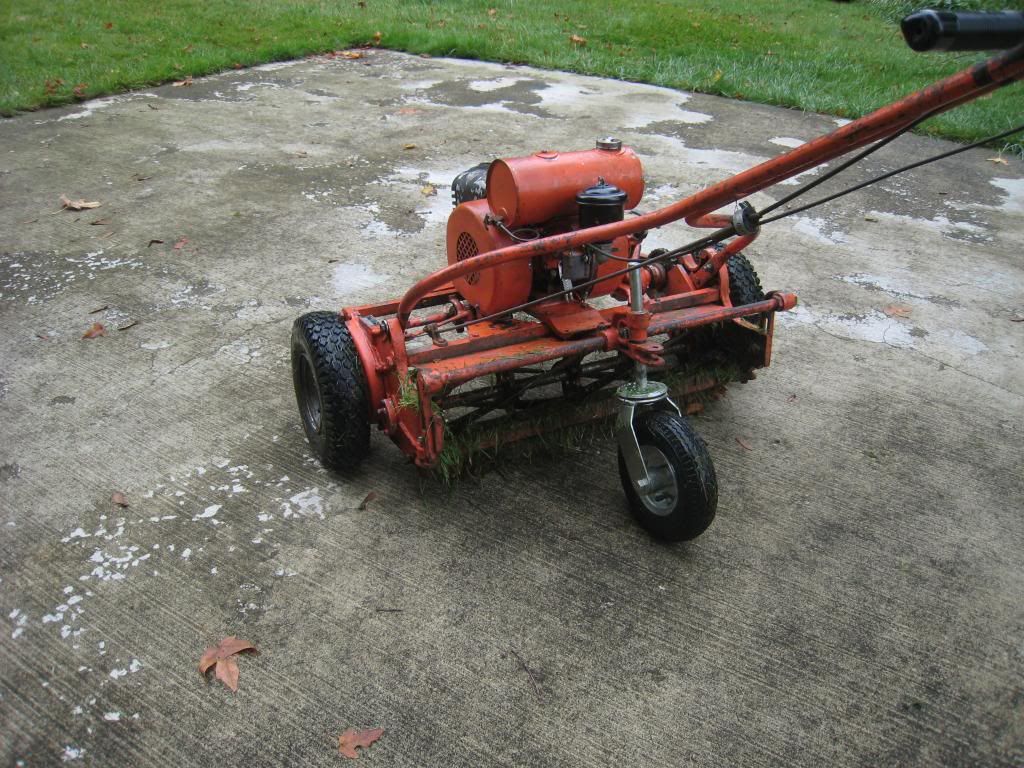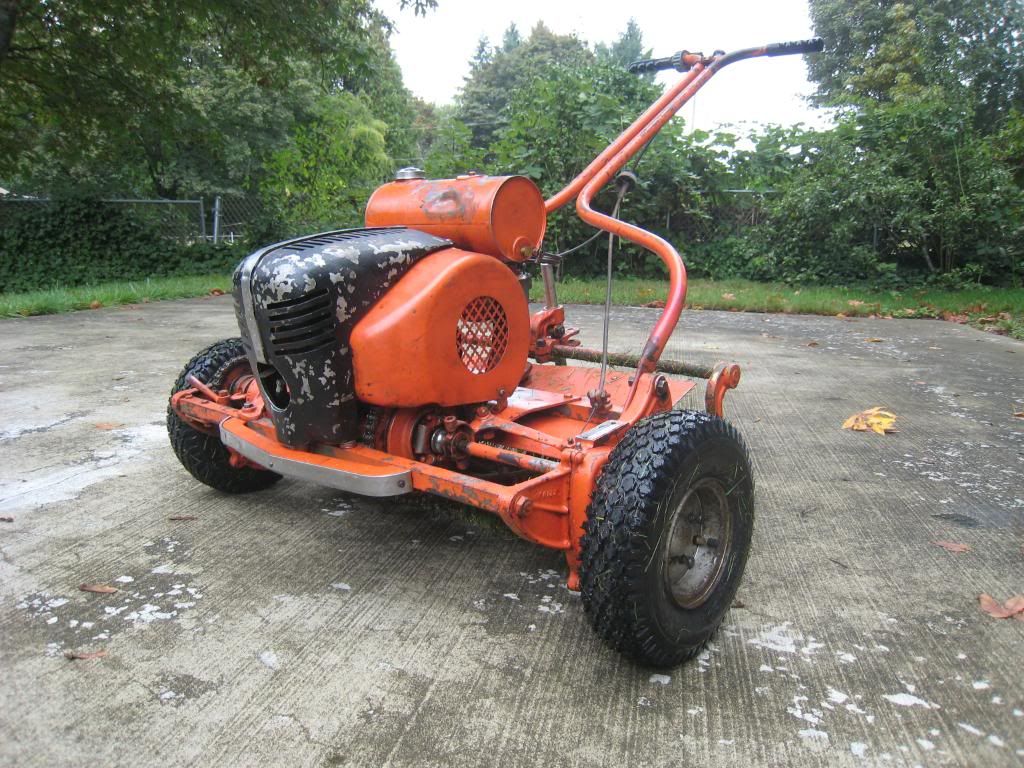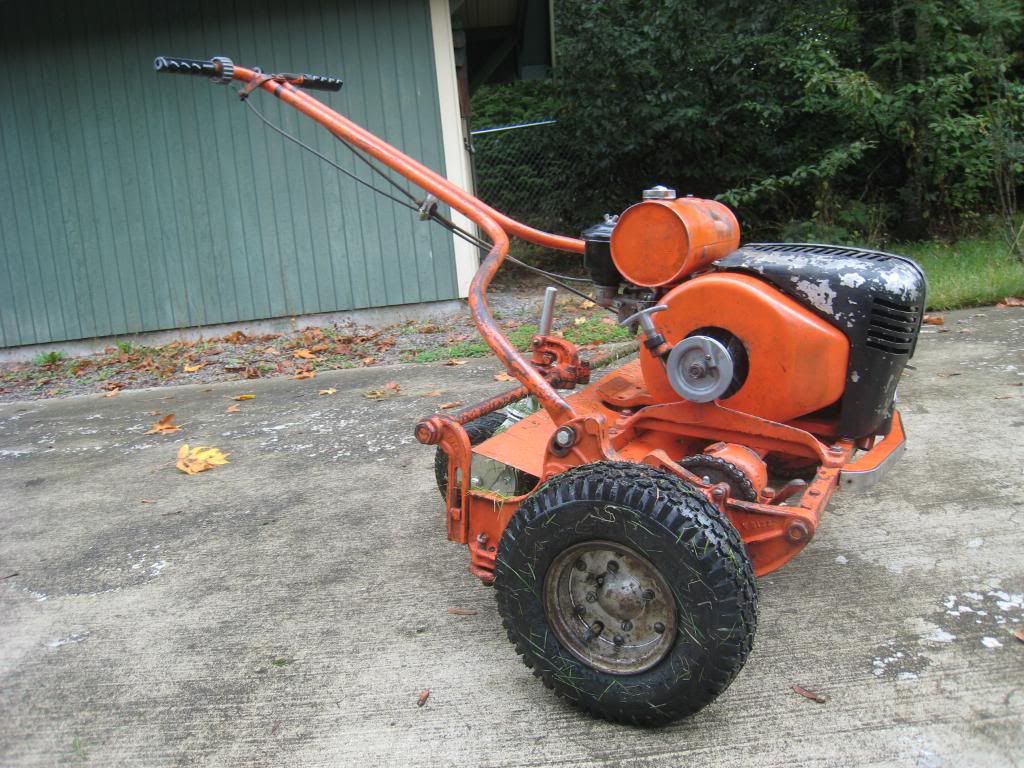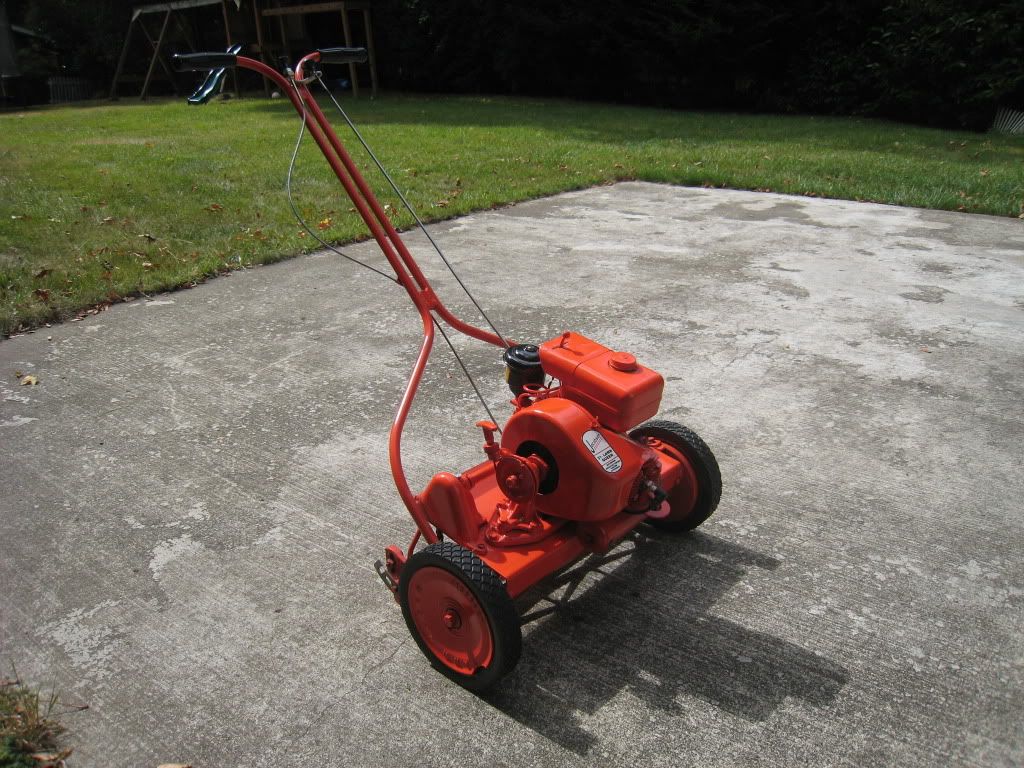 The mower that got me started into Jacobsens